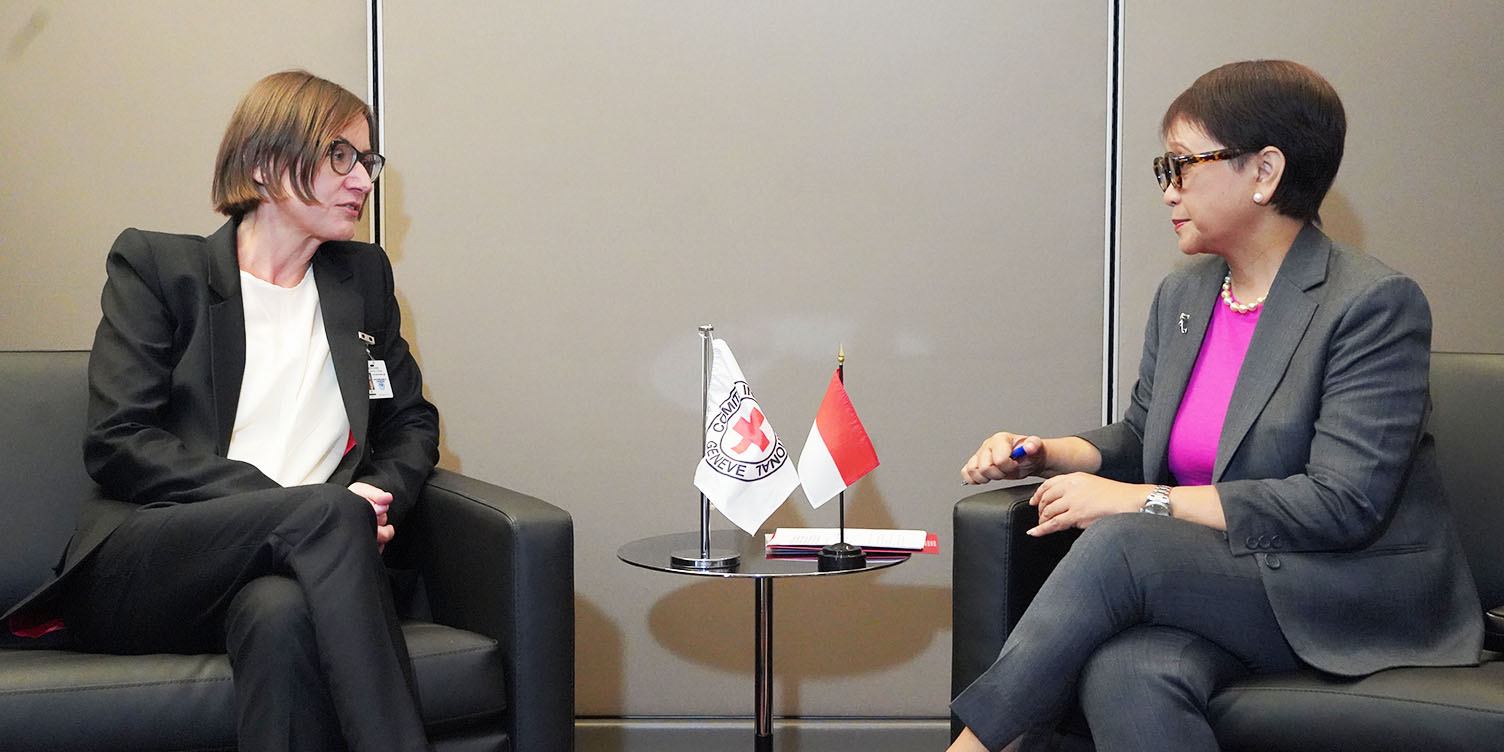 The Myanmar issue was discussed by Indonesian Foreign Minister Retno Marsudi and President of the International Committee of the Red Cross.
Jakarta (Indonesia Window) – Indonesia's Foreign Minister Retno Marsudi President of the International Committee of the Red Cross (ICRC) Mirjana Spoljaric discussed the Myanmar issue on the sidelines of the 78th UN General Assembly in New York, on September 22, 2023.
During the meeting, Mirjana expressed her appreciation for Indonesia's support for the ICRC so far and hoped to further strengthen relations between the two parties through various cooperation and dialogs, the Indonesian Foreign Affairs Ministry said in written statement on Saturday.
On the occasion, Retno and Mirjana exchanged views on the situation in Myanmar. The Indonesian Foreign Minister said that 5PC (5-point consensus) remains the main reference for resolving the Myanmar issue.
Retno also explained the efforts and concrete actions that have been taken by Indonesia as the Chair of ASEAN for the Myanmar issue, especially the distribution of humanitarian aid to Myanmar.
She added that Indonesia will continue to be committed to helping the people of Myanmar, including after its chairmanship ends, through the Troika mechanism.
Foreign Minister Retno and the ICRC President discussed various efforts that can be made by ASEAN and the ICRC to help the people of Myanmar.
Mirjana Spoljaric is a Swiss diplomat and the first woman to serve as President of the ICRC. She officially took office as president of ICRS in October 2022.
Editing by Indonesia Window