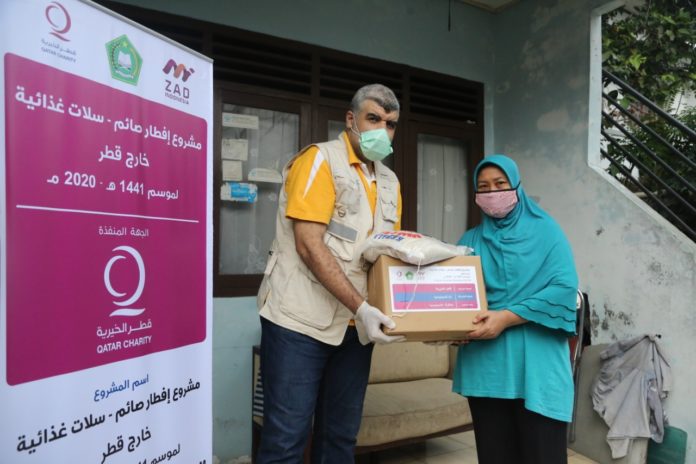 Jakarta (Indonesia Window) – As form of public awareness from Qatar to the Indonesian people who are affected by the COVID-19 pandemic, Qatar Charity Indonesia has distributed tens of thousands of food package for needy households and family.
A statement received by Indonesia Window here on Monday mentioned that the humanitarian aid was gradually distributed in a number of cities, including Jakarta and Aceh, as well as Bogor, Garut and Sukabumi in West Java Province.
Director of Qatar Charity Indonesia Karam Zeinhom said the aid was aimed at easing the burden of people who are facing difficulties during the pandemic, especially for those who lose their jobs.
"Coinciding with the momentum of this holy Ramadan and the COVID 19 pandemic, Qatar Charity Indonesia distributes 12,500 food packages, especially for poor families and people who have lost their jobs," Karam Zeinhom said.
Karam noted that the food package distribution which has been starting since the begining of Ramadan under cooperation with the Indonesian Ministry of Religion, ZAD Indonesia Foundation and the local administrations in Jakarta, Aceh and Bogor.
"Especially in Jakarta, Qatar Charity distributes 1,200 food packages in a day, started from the beginning of Ramadan," Karam said, adding that the aid is a form of support to Indonesia from Qatar.
He hoped people would always carry out recommendations from the government related to the Large-scale Social Restrictions.
Reporting by Indonesia Window