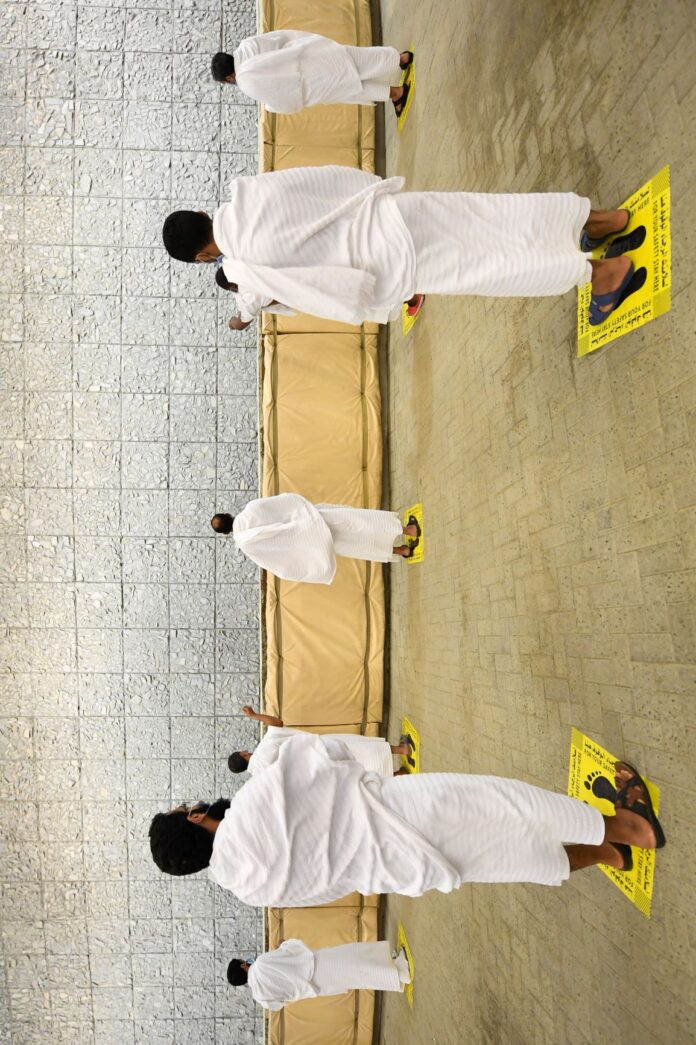 Jakarta (Indonesia Window) – Hajj pilgrims perform the ritual of throwing the first jumroh (Jumroh 'Aqabah) in Mina, on Eid day on Friday (July 31) or on the 10th of Dhulhijjah after finishing wukuf (silence while praying) in Arafat the previous day (the 9th of Dhulhijjah).
In this ritual, pilgrims use seven pebbles that have been sterilized and placed in a bag that is also sterile.
The Commander of the Jamarat Complex Brig. Gen. Abdul-Rahman Al-Qahtani, said pilgrims performed jumroh throws in an orderly manner, in accordance with the COVID-19 prevention protocol.
Pilgrims still wear health masks and maintain a distance of 1.5 – 2 meters between each other when throwing jumroh.
The number of pilgrims must not exceed 50 people on each Jamarat floor.
"On this year's Hajj pilgrimage, pilgrims are allowed to perform jumroh throwing rituals only from the ground floor of the Jamarat Complex on Friday," Brigadier General Al-Qahtani said.
He added that on the following day pilgrims were allowed to throw jumroh on the first and third floors.
According to Al-Qahtani, a very easy mechanism for jumroh throwing rituals is implemented under coordination and cooperation with security, health and service agents.
The officers also arranged for the pilgrims to enter and exit different doors during their stays in the Jamarat complex.
Meanwhile, Commander of the Hajj Security Forces for Traffic Affairs Major General Mohammed Al-Bassami, said the movements of the worshipers from Muzdalifah after dawn prayers were so smooth and orderly that they arrived at the Jamarat compound on the scheduled time.
"The security plan put in place for this year's Hajj season is successful, and we continue to implement the plan for the next few days," he said.
The first jumroh stoning ritual (jumroh 'Aqabah) is performed on the day of Eid al-Adha (the 10th of Dhulhijjah) at the Jamarat complex in Mina (about 10 kilometers from Makkah).
The ritual continued on the 11th, 12th, and 13th of Dhlhijjah, which is referred to as the Tasyriq day.
In those days the pilgrims stoned jumroh on three pillars, called jumroh Ula, jumroh Wustho, and jumroh 'Aqabah, each with seven pebbles.
Reporting by Indonesia Window