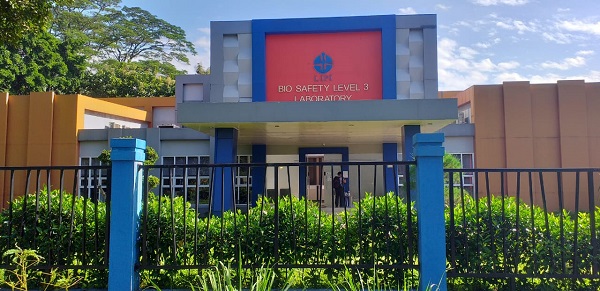 Jakarta (Indonesia Window) – The Indonesian Ministry of Health has approved the Level 3 Biosafety Laboratory (BSL-3) of the Indonesian Institute of Sciences (LIPI) at Cibinong Science Center-Botanical Garden, West Java as a Reverse Transcription Polymerase Chain Reaction (RT-PCR) examining laboratory for SARS-CoV2 or COVID-19.
COVID-19 examination can be done in the BSL-3 Laboratory as long as it meets the requirements set the ministry concerning the SARS-CoV2 RT-PCR Test Inspection Guidelines for Laboratories in Hospitals and Other Laboratories.
"The LIPI's BSL-3 laboratory has complete infrastructure and has been certified according to WHO standards since 2018 by The World BioHaz Tec Pte Ltd. which is updated every year. We hope this facility can be utilized to handle the COVID-19 pandemic," LIPI's Head Laksana Tri Handoko said, quoted from the LIPI website.
Handoko explained, the facility can be utilized by all community.
The LIPI BSL-3 facility has four separate BSL-3 laboratories established in one building with six qrT-PCR and other supporting equipment, including a sequencer to ensure COVID-19 samples that are tested positive by PCR.
The facility can examine of up to 2,500 samples per day.
In addition, the LIPI examination laboratory is also supported by well-trained researchers, as well as logistical and sample administration teams.
LIPI also provides personal protective equipment logistics, dormitories, ambulances and operational vehicles.
"Given the importance of conducting training and research in parallel with virus testing, we will optimize the capacity of 1,000 virus tests per day," Handoko notes.
LIPI is currently also developing supplements, drugs, vaccines, rapid diagnostic tests (RDT) and alternative polymerase chain reaction (PCR) methods with other research institutes and universities.
Reporting by Indonesia Window