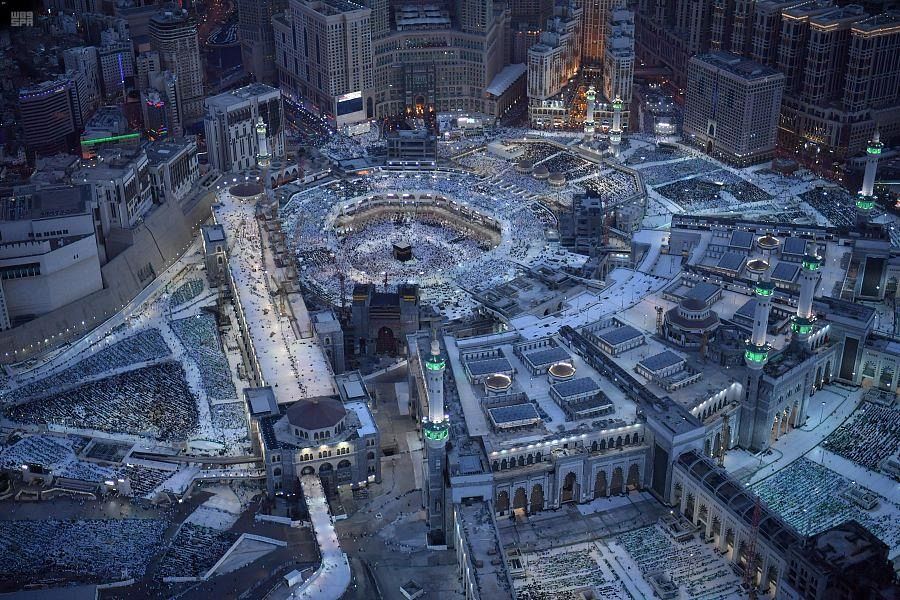 Jakarta (Indonesia Window) – A recent scientific research confirms that the implementation of the hajj has never been interrupted or suspended throughout the history of Islam.
The study conducted by the Custodian of the Two Holy Mosques Institute for Hajj and Umrah Research at Umm Al-Qura University, came to this conclusion after extrapolating more than 40 scientific references and sources from the entire Islamic history.
It was evident that there was not a single instance of pilgrimage being either halted or interrupted altogether in any period of time in the history of Islam, according to a Saudi Gazette report quoted in Jakarta on Wednesday.
Conflicts, epidemics and health problems, as well as security issues did occur in some countries, preventing some Muslims from performing the obligatory ritual.
However, the rest of them keep performing the fifth pillar of Islam without interruption.
The scientific study, conducted by Dr. Aiman Al-Safri, deputy president of the institute, emphasized that Hajj is one of the obligatory rituals whose smooth conduct is a common social obligation of the Muslim Ummah and hence its performance by a section of the Ummah would be sufficient.
He pointed out, there were many events recorded by historians over the centuries about the difficulties and obstacles faced by Muslims to perform the hajj in Makkah.
Plagues, wars, heavy rains, floods, famine, and social insecurities were among those events that hampered pilgrims from some countries reaching Makkah and performing the rituals all through the ages.
However, all these misfortunes and tragedies never stopped the hajj pilgrimage any year in history.
The study also underscores the prominent role of the people of Makkah in ensuring the continuation of the hajj pilgrimage in the years in which pilgrims from some countries were unable to reach Makkah to perform the rituals.
In addition, the decision of the Saudi government to hold the hajj ritual in the midst of the COVID-19 pandemic was also a great emphasis in the scientific study.
The research states that the decision shows the determination of the kingdom to remove the disturbances for the implementation of the hajj pilgrimage according to Shariah guidance, holding the ritual of hajj without any interruption, as well as ensuring the safety and health of the pilgrims.
Reporting by Indonesia Window