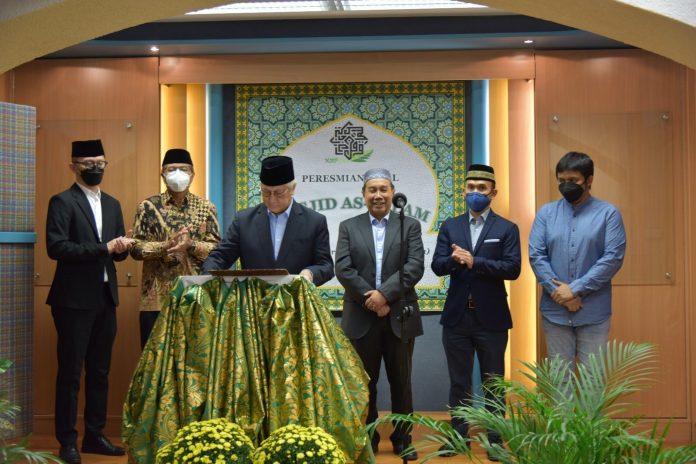 Jakarta (Indonesia Window) – An Indonesian Muslim community in Austria has initiated the opening of a mosque located on Rauscherstrasse Street 7 in the capital city of Vienna.
The mosque named As-Salam was inaugurated by Indonesian Ambassador to Austria, Slovenia and the United Nations Darmansjah Djumala last Wednesday (Sep. 29).
"The As-Salam mosque should not only be a physical building, but also be able to radiate Islamic spirit, as well as spread religious values ​​that are moderate, tolerant, and respect diversity," said the ambassador in his remarks.
Ambassador Darmansjah hoped that the mosque could support Islamic propagation activities that bring mercy to the entire universe.
Meanwhile, the community's chairperson, Arya Gunawan Usis, said that since its establishment in the early 1990s, Indonesian Muslims in Vienna has dreamed of and strived to have a mosque.
In 2012, the community rented a room at Malfattigasse 18 to make it as a mosque.
Furthermore, in 2013, they decided to have a mosque, motivating them to collect donations which finally paid off on September 29, 2021 when the property on Rauscherstrasse 7 in Vienna were purchased.
The 165-square-meter building was earlier owned by a religious community and was used as a church for about 40 years.
Then, in the last five years the building was rented and used as an office by an Austrian political party.
Reporting by Indonesia Window