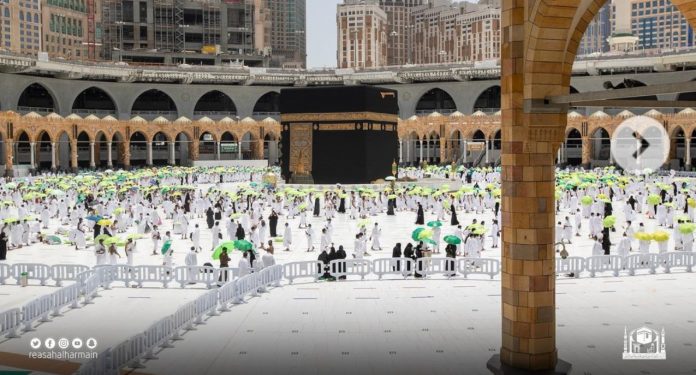 Jakarta (Indonesia Window) – The Ministry of Islamic Affairs, Dawah and Guidance's Makkah branch has so far distributed 11,520 umbrellas to umrah (the minor hajj) pilgrims and visitors of the Grand Mosque, as part of Ramadan-long "Shade and Protection" initiative.
As temperatures rise throughout the holy month, the umbrellas will help protect visitors and pilgrims from the sun during tawaf (circumambulating the Kaaba seven times).
The ministry expects to distribute a quarter of a million umbrellas throughout Ramadan.
A number of pilgrims commended the initiative and thanked Saudi Arabia's leaders for their concern for the comfort and safety of pilgrims performing umrah.
Reporting by Indonesia Window