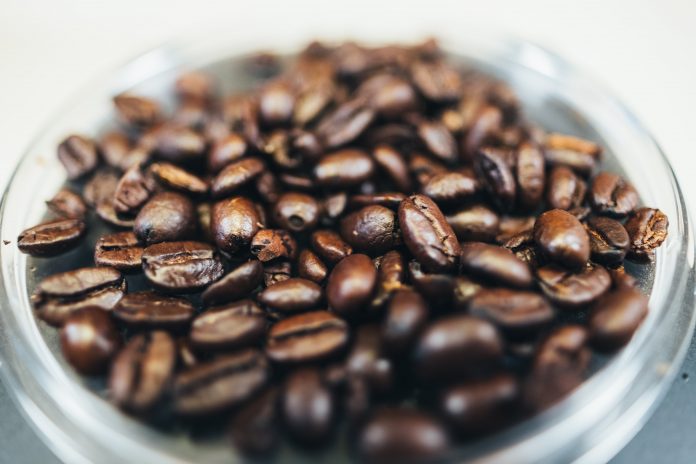 A lecturer at the National Education University (Undiknas) in Denpasar, Bali, Anak Agung Mia Intentilia, has made some interesting observations regarding the coffee diplomacy.
She elaborated the role of coffee to various dimensions in Indonesia's foreign policy.
Based on her research, Indonesian President Joko Widodo (locally known as Jokowi) since 2014 has been promoting the Indonesian culture abroad which has a potential value to support the nation's economy.
It is supported by gastro diplomacy, digital diplomacy, public diplomacy, cultural and economic diplomacy.
Three recommendations of Anak Agung Mia in a webinar on Coffee Diplomacy in the Jokowi era is the need for Indonesia's participation in exhibitions with coffee diplomacy at each Indonesian embassy.
She also suggested to develop achievement indicators and evaluation standards for the results, while creating professional and attractive digital content for promotional materials through the social media of each stakeholder regarding media exposure.
2021 focuses
Indonesia is one of the countries that has the most types of coffee origin, or the so called single-origin.
There are such various types of origin of Indonesian coffee as those from Sumatra, Java, Bali, Flores, and Papua. Each type of coffee has a distinctive and unique taste that make it a specialty coffee.
There are three important trends in specialty and sustainable coffee that Indonesian exporters can do in their strategies of promoting coffee products.
First, they should promote the quality and uniqueness of coffee beans that are specifically produced from a region (called single-origin). The more specific the explanation of the coffee production area, the more selling the product would  be.
Second, the exporters should create a unique taste from blending a wide selection of single-origin coffees (from various regions). Again, Indonesia has a strong potential in this strategy because it has so many types of single-origin coffees.
Third, prioritizing the very high quality of coffee beans that are produced in small volumes, around 40 bags (1 bag weighs 60 kilograms) per year. This illustrates that the product is very limited, so the price could be high.
As stated by one of baristas and Q Grader Arabica, Rocky Martakusumah, there are several points that should be taken into account regarding coffee production, namely, technology, sustainability and traceability.
Importers are happy to be able to meet directly with farmers (direct trade), be able to trace the authenticity of coffee quickly (traceability), through technology (block chain).
At a webinar initiated by the Indonesian Ministry of Foreign Affairs on December 22, 2020, Mane Alves of the Coffee Lab International, Vermont, the U.S. stated that education and socialization of coffee for Indonesia is very important. After that, coffee entrepreneurs need to be encouraged to take part in international competitions.
The U.S. and European roasters are encouraged to come directly to Indonesia to see the authenticity and quality of coffee, and have a direct dialogue with the farmers.
Specialty coffees
According to Greg Roughan, (the Unleashed Report, the Key Coffee Industry Trends for 2021), while most consumers still buy mainstream coffee blends, there is a rising demand (and a willingness to pay) for high-quality coffee with cupping scores over 80 points.
Aligning with reports on socially conscious consumers looking for an authentic experience, Roughan also noted that consumers would pay for coffee with a good story related to its environmental and social aspects.
Step forward
By looking at the large market share, the U.S. export target needs to be targeted.
In 2019 the value of coffee exports to the U.S. has reached 301.69 million U.S. dollars to the U.S., mainly through the West Coast.
We have to take advantage of the policies of the U.S. Government which inherited the previous administration.
Indonesia needs to take advantage of the momentum of the U.S. proximity to Indonesia, because Indonesia is released from its GSP (Generalized System of Preferences) obligations, one of which is import duties on food and beverages, including coffee.
Indonesian Ambassador to Germany Arief Havas Oegroseno, who is also a certified barista from the SCAE (Specialty Coffee Association Europe), reminded that Germany also needs to continue its good coffee export relations. Germany is a coffee market valued at 7.7 billion U.S. dollars.
With a population of 82 million, they still want Indonesian coffee to enter Germany.
Currently, it is needed to move domestic coffee entrepreneurs to go abroad, namely Europe, especially Germany, as a gateway and hub to the Nordic region.
Author: Bagas Hapsoro [A former Indonesian Ambassador to Sweden and Latvia (2016-2020)]