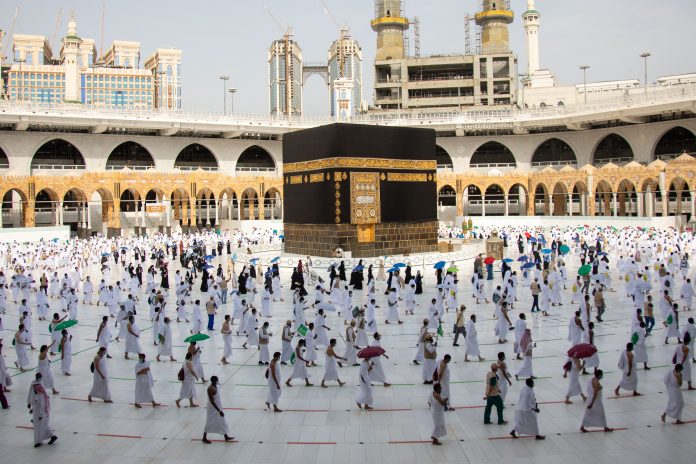 Jakarta (Indonesia Window) – The Saudi Arabian government will resume the umrah (minor hajj ritual) service in the near future with only a limited number of domestic pilgrims, the Saudi Gazette reported citing several sources.
According to the sources, domestic pilgrims will be allowed to perform the umrah pilgrimage under a number of terms and conditions that will be announced by the Ministry of Hajj and Umrah.
One of which is that the pilgrims are required to have a medical certificate which approves that they have tested negative for the corona virus.
The source confirmed that there would be a mobile application that specifies the date and time of performance of the pilgrimage by each pilgrim, and that a permit to perform umrah would be issued by the concerned authorities to those fulfilling the terms and conditions.
Deputy Minister of Hajj and Umrah for Hajj Affairs Hussein Al-Sharif confirmed to Saudi Gazette earlier that the ministry would work to evaluate the experience of the exceptional success of the last Hajj.
He said that the ministry would take advantage of this successful experience in implementing high-quality health and regulatory measures for the coming umrah season.
Earlier, on Sunday (Sep 13), the Ministry of the Interior of Saudi Arabia announced the partial lifting of travel restrictions starting September 15, and a total lifting of restrictions starting January 1, 2021.
The ministry stated that plans to lift the suspension of umrah services would be announced in stages based on developments of the COVID-19 pandemic.
Reporting by Indonesia Window