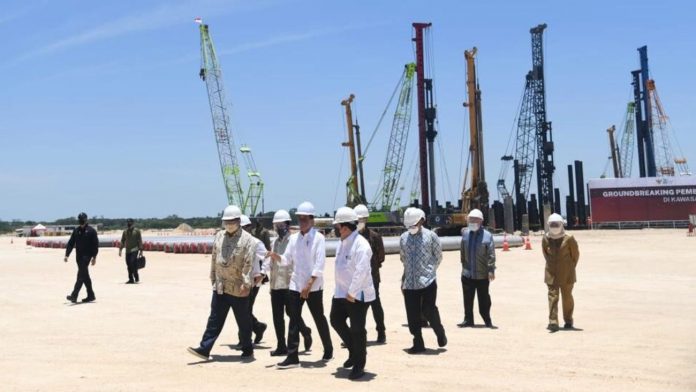 Jakarta (Indonesia Window) – The capacity of Freeport Indonesia's copper smelter, which is starting to be constructed in Gresik, East Java province, will reach 1.7 million tons of concentrate per year or 480,000 tons of copper metal.
With that capacity, the smelter being built in the Gresik Special Economic Zone is expected to create added value for domestic mining products, President Joko Widodo said at the groundbreaking ceremony for the smelter construction in Gresik district, East Java province, on Tuesday (Oct. 12).
"I hope that the presence of PT Freeport Indonesia in the Special Economic Zone in Gresik would attract other industries, especially those who are engaged in the copper derivative industry, to invest here," the head of state said.
In addition, the facility, which is built on an area of 100 hectares and employs at least 40,000 workers, will be the largest single line smelter in the world.
PT Freeport Indonesia, whose 51 percent stake is owned by Indonesia, is part of Mining Industry Indonesia or MIND ID, which is the holding state-owned company for the mining industry.
According to the president, the construction of smelters in the country will strengthen the downstream industry, especially since Indonesia is included in the top seven countries with the largest copper reserves in the world.
He stressed that the government called on mining companies, both private and state-owned, to improve the down streaming sector, to increase the value of mining commodities in the country.
The president emphasized that the government is committed to giving full supports to improve the investment climate in Indonesia, to make the archipelagic country an investment destination.
Reporting by Indonesia Window