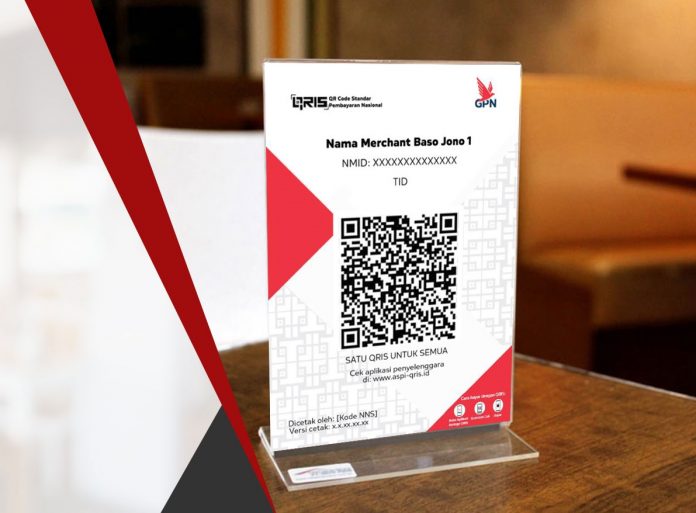 Jakarta (Indonesia Window) – Indonesia's central bank, Bank Indonesia (BI), extended its inter-country QR code payment cooperation with Bank Negara Malaysia (BNM), marked by the launch of a trial of inter-country payment interconnection using QR Code on Thursday (Jan. 27).
Through this initiative, people in Indonesia and Malaysia can make retail payments using the QR code for national payments in Indonesia, called QRIS (QR Code Indonesian Standard), or QR Code Payment Malaysia, named DuitNow, at offline and online merchants.
"The initiative to link payments between countries through QR code interconnection is one of the implementations of the 2025 Indonesia Payment System Blueprint," BI's Deputy Governor Doni Joewono said in an official statement here on Thursday (Jan. 27).
The pilot phase will be followed by the launch of a fully commercial phase in the third quarter of 2022. The system will then be expanded in the future to support real-time interstate money transfers between the two countries.
The QR code payment aims to improve transaction efficiency, support the digitization of trade and investment, and strengthen macroeconomic stability by promoting Local Currency Settlement (LCS).
"The use of direct quotations of local currency exchange rates provided by Appointed Cross Currency Dealer (ACCD) banks under the LCS framework will increase transaction efficiency so that transaction costs become economic," Doni said.
In addition, the interconnection and interoperability of the QR code between Indonesia and Malaysia strengthens economic relations between the two countries, particularly in supporting post-pandemic economic recovery.
This is also in line with the priority agenda of Indonesia's G20 Presidency regarding the cross-border payments roadmap to address the challenges of inter-country payments.
This national payment QR Code involves the Indonesian Payment System Association (ASPI), RAJA (Rintis, Artajasa, Jalin, and Alto), and Payments Network Malaysia Sdn Bhd (PayNet) as switching, and is run under joint supervision of BI and BNM.
BNM's Deputy Governor Jessica Chew Cheng Lian said the interconnection of QR code payments marked an important milestone in the long history of collaboration between Indonesia and Malaysia.
"This development is a big step towards realizing the vision of creating a fast and efficient retail payment system network in ASEAN, which will ultimately accelerate digital transformation and financial integration for the benefits of individuals and businesses," Jessica said.
Reporting by Indonesia Window