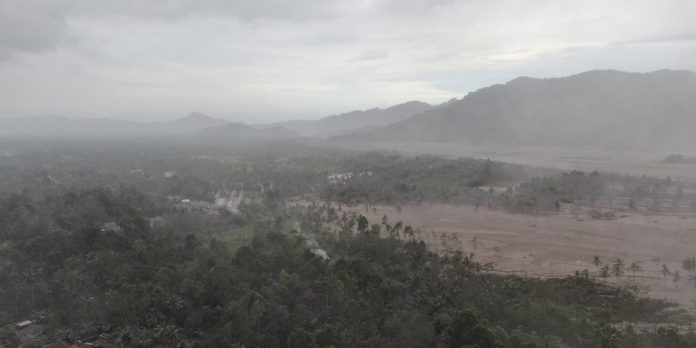 Jakarta (Indonesia Window) – The death toll in the eruption of Semeru volcano in Lumajang district, East Java province, on last Saturday afternoon (Dec. 4) has now increased to 34, and 17 people are still missing.
Of the 34 deaths, 10 of them have not been identified, according to a press release from the National Disaster Management Agency (BNPB) received here on Tuesday.
The search and rescue team under the coordination of the National SAR Agency is targeting to search for victims until the next one week.
The Semeru eruption with hot cloud avalanches has also forced 5,205 people to evacuate and damaged a large number of public facilities such as schools, mosques, village halls, and 2,970 houses.
A total of 10 sub-districts and 17 villages were reported to have been directly impacted by the volcanic eruption, the BNPB said.
Reporting by Indonesia Window