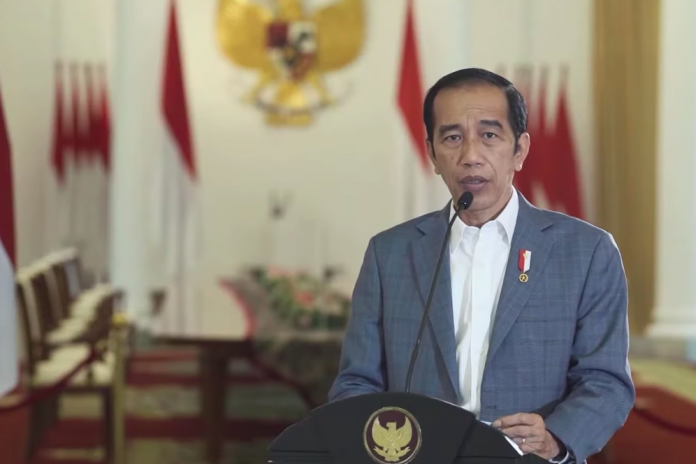 Jakarta (Indonesia Window) – Crisis due to the COVID-19 pandemic which is still hitting the world today should be used to accelerate the development of digital economy in Indonesia, Indonesian President Joko Widodo said in a speech delivered virtually at the Google for Indonesia (Google4ID) 2020 event on Wednesday (Nov 18).
"This is an opportunity to catch up when many developed countries are setting back, an opportunity to strengthen fundamental weaknesses, an opportunity to execute our grand strategy. A momentum that we can take advantage of is to accelerate the development of digital economy," the head of state said.
According to him, the potential for Indonesia's digital market to grow is very promising since the internet market penetration significantly increases every year, and the development of digital infrastructures have reached all areas throughout the country.
"I believe the digital economy will create more new jobs," the president said, adding that the digital economy also has the potential to be developed in the Micro, Small and Medium Enterprises (MSMEs) sectors.
"There are 64 million MSMEs, but only 8 million or 13 percent are integrated with digital technology. If all of them are integrated with digital technology, the growth will be even greater," the president said.
He emphasized that the acceleration of the digital economy requires the support of a conducive business ecosystem.
Therefore, the government has reformed some regulations through the Omnibus Law on the Job Creation.
"With the Job Creation Act, it will be easier for MSMEs to open new businesses. Complicated regulations have been simplified, the permitting processes are integrated, simple and transparent with the help of technology," the president said.
He added that the business ecosystem will continue to be improved, not only in terms of permitting, but also access to finance.
"The government has made it easier for MSMEs to access business loans with lower interest rates, especially for start-ups that have just run a business," the president said.
Reporting by Indonesia Window