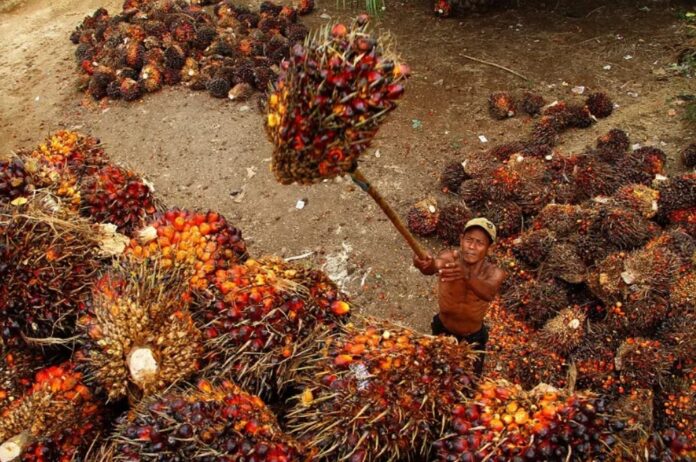 Jakarta (Indonesia Window) – The Indonesian Ministry of Energy and Mineral Resources is cooperating with state-owned oil and gas company PT Pertamina to develop green fuel using co-processing technique at refineries located in palm oil centers.
Co-processing is a method to produce green fuel by processing crude palm oil and petroleum simultaneously.
The development of green fuel will also be carried out by building a new refinery (stand-alone) that specializes in producing the environmentally friendly fuels, Director of Bioenergy at the Directorate General of Renewable and Energy Conservation, Andriah Feby Misna, said here on Saturday (July 18) in a statement from the Ministry of Energy and Mineral Resources.
"Green fuel has similar characteristics to fossil fuel, even for some quality parameters. The first is far better than the latter," she noted.
Feby added, currently the government continues to boost the use of biofuel by carrying out trials for B40 products and developing Green Diesel (D100), Green Gasoline (G100) and Green Jet Avtur (J100) using crude palm oil (CPO) as the basic ingredient.
Green Diesel or Biohydrocarbon Diesel has advantages over fossil fuel-based diesel oil and FAME (Fatty Acid Methyl Ester) based-biodiesel.
Green Diesel has a relatively higher cetane number, lower sulphur content, better oxidation stability, and clearer colour.
"Pertamina has successfully injected Refined Bleached Deodorized Palm Oil (RBDPO) in the Distillate Hydrotreating Refinery Unit (DHDT) in several refineries using the Red-White catalyst made by a team from ITB (Bandung Institute of Technology)," Feby said.
In the Refinery Unit (RU) II in Dumai, Riau Province, Pertamina has made trials by mixing 7.5 percent, 12.5 percent to 100 percent of CPO with fossil fuel gradually.
"We should appreciate Pertamina for the success in producing green diesel with 100 percent CPO. Hopefully the trials can be continued at other refineries and applied continuously so that we can truly be independent in producing environmentally friendly fuels with raw materials from the country," Feby said.
In order to equalize the perception of green fuel products, the government is currently preparing nomenclature proposals for biofuels, namely Biodiesel with code B100, Bioethanol (E100), Biohydrocarbon Gasoline (G100), Biohydrocarbon Diesel (D100), and Biohydrocarbons Avtur (J100).
Reporting by Indonesia Window