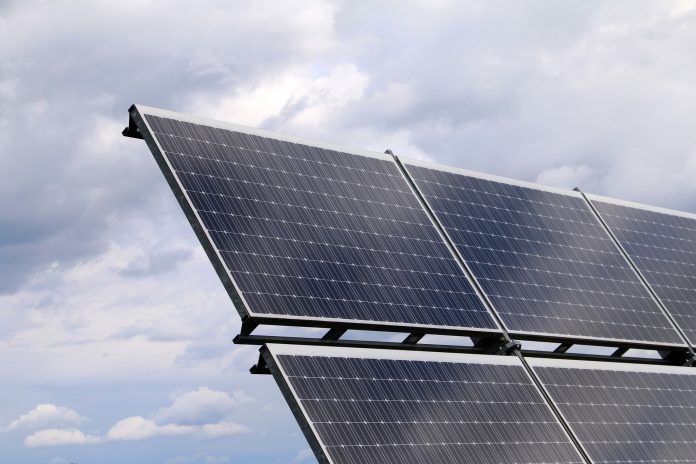 Jakarta (Indonesia Window) – A total of 720 solar panels with a capacity of 241 kilowatt-peak (kWp) will be installed on the roof of the Airport Operation Control Center (AOCC) building at Soekarno Hatta Airport in Tangerang, Banten province.
The solar power plant will be fully operational on October 1, 2020, according to a statement from the Ministry of Energy and Mineral Resources received by Indonesia Window here on Friday.
The installation of the solar power plant is supported by Indonesian airport management company PT Angkasa Pura II, and a coal mining company of PT Bukit Asam Tbk (PTBA).
"The massive installation of rooftop solar panels in various public facilities is a real action to reach one million rooftop solar panels installation throughout the country," the ministry's spokesperson, Agung Pribadi, said.
He added that PTBA, which was originally a coal company, is now transforming into an energy provider, and is active in supporting clean energy programs.
"This is a very positive transformation in the energy sector," Agung said, adding that the rooftop solar panels could save the airport's monthly electricity bills.
The government continues to promote massive use of solar energy.
Until the first semester of 2020, the installed solar power plant capacity is around 11.5 megawatts from 2,346 customers of the National Electricity Company (PLN).
The government is targeting to reach renewable energy mix by 23 percent by 2025.
"To achieve the 23 percent target by 2025, we are taking various steps in parallel. Including improving regulations related to renewable energy-sourced electricity prices to make investments more attractive," Agung added.
Meanwhile, President Director of PT Angkasa Pura II, Muhammad Awaluddin, said the solar panels supports the concept of a green airport at Soekarno-Hatta Airport.
"Renewable energy deserves a place in the national airport sector, and PT Angkasa Pura II starts this at Soekarno-Hatta Airport, which is the largest airport in Indonesia," Awaluddin said.
He hoped that the installation of the solar panels at Soekarno-Hatta Airport would motivate other airports in adopting the same technology.
"We will discuss the possibility of using solar energy at other airports which are under the management of PT Angkasa Pura II," Awaluddin added.
Reporting by Indonesia Window