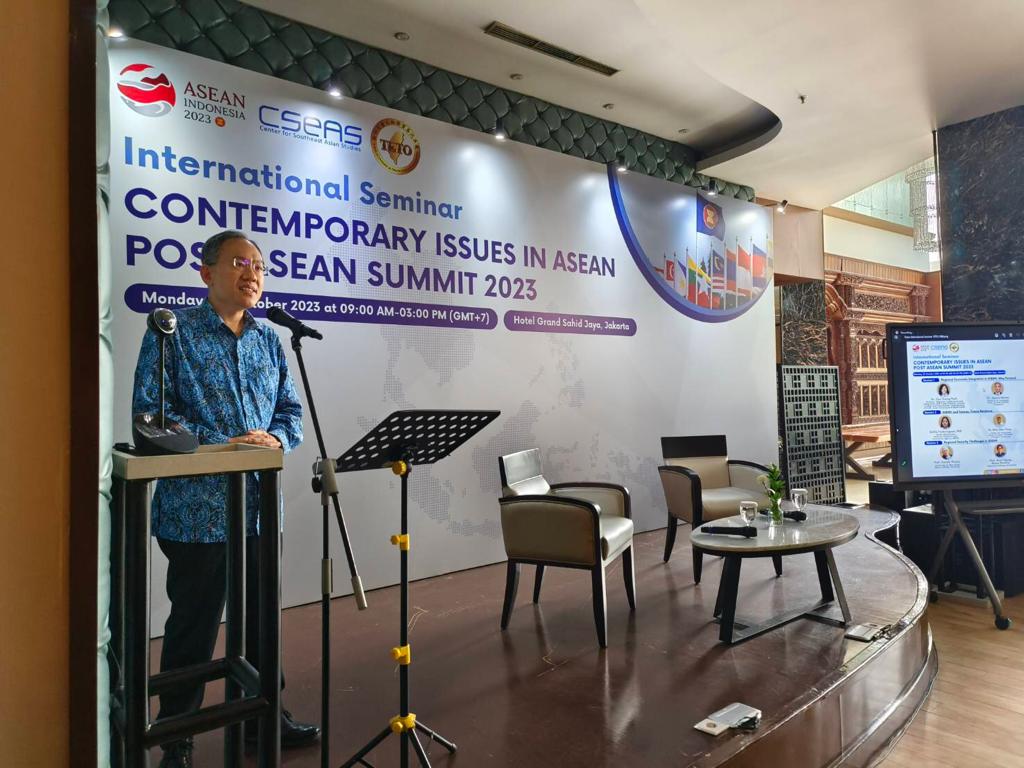 Global security issues and geopolitical strains, such as the war in Ukraine, conflicts in the Middle East, and tensions in the Taiwan Strait, are the focus of the world today.
Jakarta (Indonesia Window) – The Indonesian think tank Center for Southeast Asian Studies (CSEAS), in collaboration with the Taipei Economic and Trade Office in Indonesia (TETO), held an international seminar in a hybrid format here on Monday (Oct. 23).
The seminar aimed to discuss important issues on ASEAN after the 2023 ASEAN Summit led by Indonesia, according to a written statement from TETO received here on Tuesday.
In his opening remarks, TETO's Deputy Head of Representative Steve Chen highlighted the close relationship between ASEAN and Taiwan, including the fact that Taiwan is a home to around one million citizens of ASEAN member countries, which 400,000 of them are Indonesian citizens.
Chen continued, "The world's focus is currently very much on global security issues and geopolitical tensions, such as the war in Ukraine, conflicts in the Middle East, and tensions in the Taiwan Strait."
Among these issues, he emphasized that Taiwan has continuously faced security threats for more than 70 years, and through close cooperation with like-minded countries has made Taiwan as resilient as it is today.
Meanwhile, in the seminar, CSEAS' senior advisor Dr. Dipo Alam said, "The world of politics actually has many faces. It's just that our imagination about politics in recent years may be bad, so we only imagine trade wars and military wars when discussing them. It's time for our imagination to be enriched again. "It's not just ASEAN that needs this kind of imagination, but all countries need it."
This international seminar consisted of three sessions on the topic of ASEAN and the region, namely regional economic integration in ASEAN, future relations between ASEAN and Taiwan, and regional security challenges in ASEAN.
It is expected that this seminar would become a place for discussion and exchange of ideas among the participants, in order to find feasible solutions in facing common challenges in ASEAN and the region.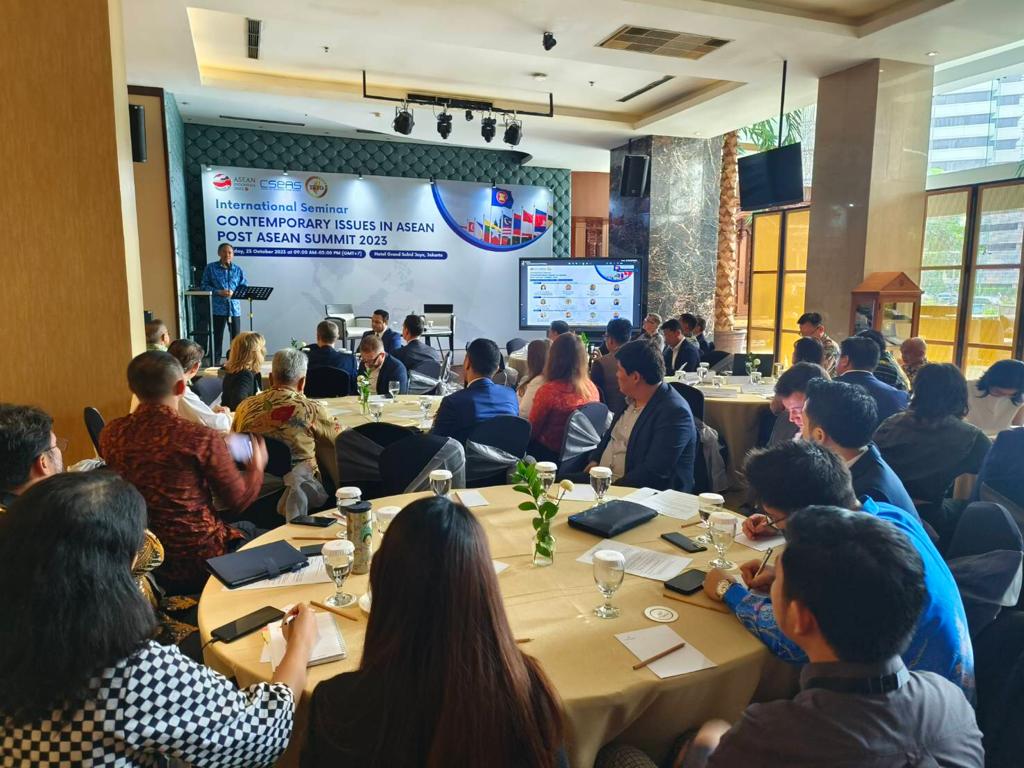 This seminar was participated in by at least 80 participants from embassies and foreign mission representative offices in Jakarta, the Indonesian government, non-governmental organizations, universities and mass media.
This seminar presented speakers and moderators who were experts from various world-renowned institutions in Indonesia, Taiwan, Australia and Singapore.
Reporting by Indonesia Window