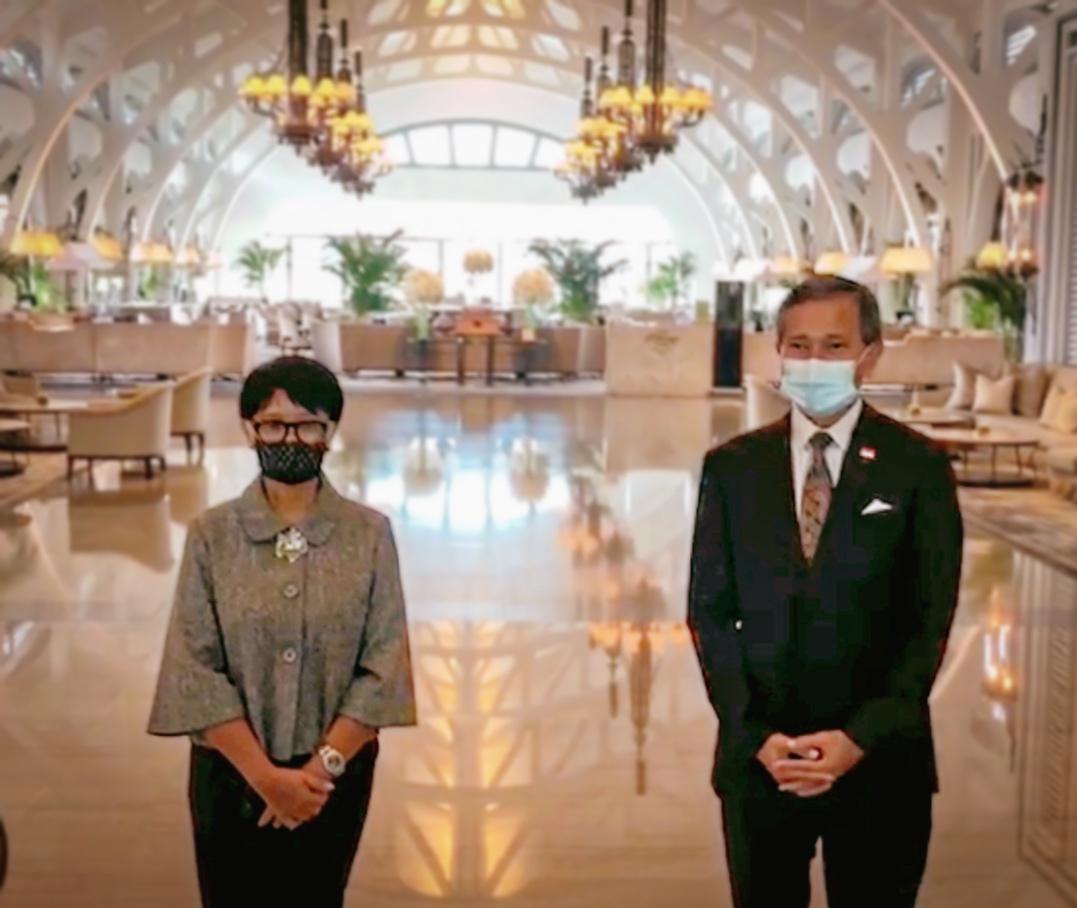 Jakarta (Indonesia Window) – Indonesian Foreign Minister Retno Marsudi held a bilateral meeting with her Singaporean counterpart, Vivian Balakrishnan, in Singapore on Tuesday to discuss plans for making the essential business Travel Corridor Arrangement (TCA).
A travel corridor means that two people travelling in both directions between two countries would not have to self-isolate after they travel.
In the discussion regarding TCA, the two foreign ministers exchanged concepts from each country.
The two parties also agreed to assign their respective teams to initiate negotiations at the first opportunity.
Earlier, Indonesia already had a TCA with the United Arab Emirates (UAE), South Korea and China.
TCA arrangements are applied especially for important business and urgent official trips by implementing strict health protocols.
In addition, during the bilateral meeting, the two foreign ministers agreed on the importance of Leaders' Retreat this year in order to produce real cooperation which will reflect the strong bilateral relations, even in crisis situations.
Both sides agreed some issues that could be discussed in the upcoming Leaders' Retreat includes strengthening cooperation in the fields of health, economy and finance.
Singapore is one of Indonesia's important partners.
Singapore's investment rate in the archipelagic country still ranks first, with a value at 4.7 billion U.S. dollars for the first semester of 2020, or increased by 36.3 percent compared to that in the same period in 2019.
In the non-oil and gas trade, Indonesia experienced 10, 6 percent surplus in the first semester of 2020, amounting to 398 million U.S. dollars compared to the same period in 2019 valued at 360 million U.S. dollars.
The two ministers also agreed to encourage the 6 Working Groups to immediately intensify communications in order to prepare deliverables in the Leaders' Retreat, which the time will be determined at the first opportunity.
The 6 Working Groups consist of the Batam Bintan Karimun cooperation, investment, human resources, transportation, agriculture, and tourism.
During a visit to Singapore, Minister Retno Marsudi was also welcomed by Singaporean PM Lee Hsien Loong.
Preparations for the Leaders' Retreat were discussed during the courtesy call.
Reporting by Indonesia Window