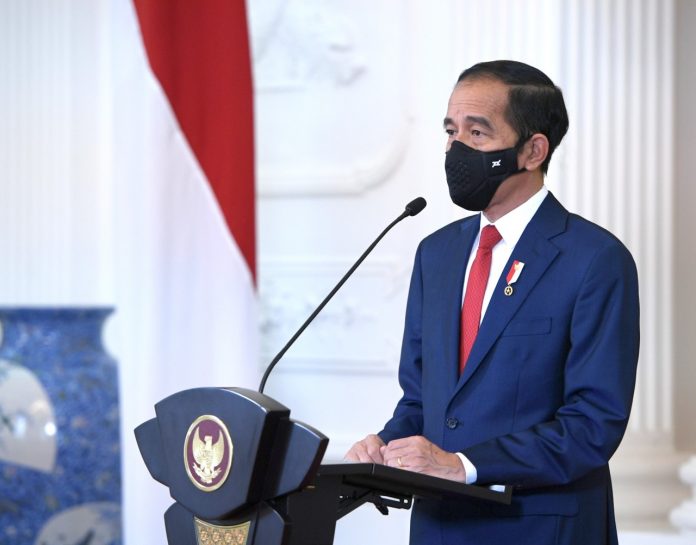 Jakarta (Indonesia Window) – Indonesian President Joko Widodo (Jokowi) has stated that the government is paying serious attention to improving the quality of slum villages in a number of regions in the country.
The head of state made the remark at the commemoration of World Habitat Day 2020 in Surabaya, East Java on Monday.
This year's World Habitat Day under a theme Housing for All: A Better Urban Future, was held to raise international awareness about urbanization trends, as well as challenges and visions for sustainable urban development.
Jokowi continued, the government is implementing the village improvement program and a program called KOTAKU (literally meaning Cities Without Slums) under a collaboration of the central government, local administrations, the private sectors and people in providing basic services such as clean water and proper sanitation.
The COVID-19 pandemic is a lesson for Indonesia to build resilient and healthy cities in the future.
"The COVID-19 pandemic has also become a momentum for learning and reflection to design policies on urban planning and management that are inclusive and equitable, increasing resilience in dealing with natural and non-natural disasters, including resilience against disease outbreaks," Jokowi said.
Through the commemoration of World Habitat Day 2020, the president hoped that delegates from all over the world could share ideas, exchange knowledge, expertise, and experiences, as well as forge cooperation and strengthen collaboration to increase the resilience of urbans to face pandemics and other disasters.
The World Habitat Day is commemorated globally on the first Monday of October every year.
The first commemoration was held in 1986 following the adoption of the UN General Assembly Resolution 40/202.
Some major cities in the world that hosted the event included New York City (United States), Brussels (Belgium), Dubai (United Arab Emirates), and Indonesia's capital city of Jakarta.
Reporting by Indonesia Window