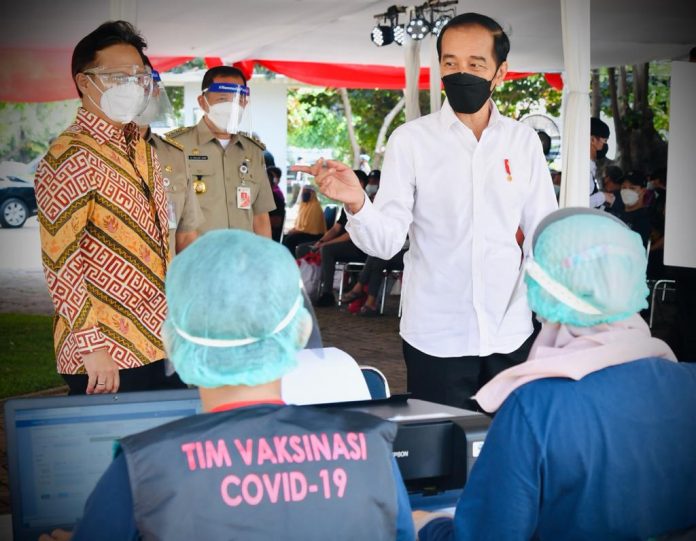 Jakarta (Indonesia Window) – Indonesian President Joko Widodo has expected that the national capital of Jakarta provincial administration would vaccinate 100,000 doses of COVID-19 per day.
The statement was made by the head of state while observing the mass COVID-19 vaccination at Pluit Reservoir area here on Monday (June 14). This vaccination program targeted 5,000 people and workers living in the area.
"We hope that starting from next week, 100.000 doses of COVID-19 vaccination could be inoculated per day," he said.
The president expected that that the effort would accelerate the achievement of herd immunity, and therefore suppressing the spread of the COVID-19 virus.
So far, 11,568,443 people across Indonesia have been injected with the second doses of the COVID-19 vaccines, while 20,158,937 people have received the first doses.
As of Tuesday, Indonesia recorded more than 1.9 million positive cases of COVID-19 and 53,116 deaths.
Reporting by Indonesia Window