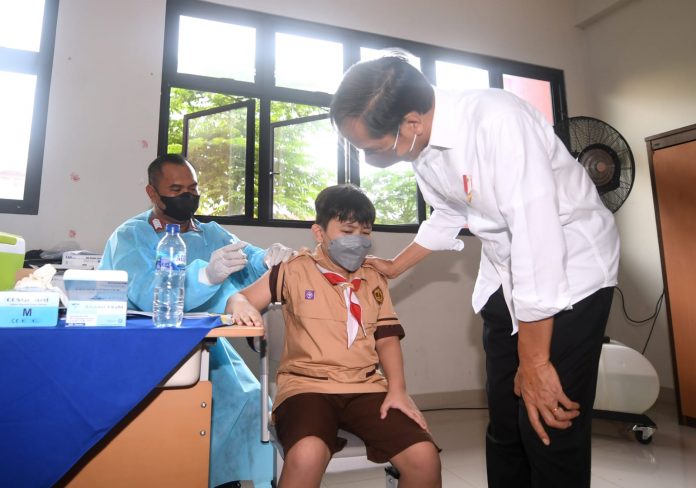 Jakarta (Indonesia Window) – Since the national vaccination program against COVID-19 for Indonesian children aged 6-11 years has been initiated on December 14, the average rate of vaccination in the past week has increased with an average of 1.2 million doses per day.
"A total of 2,324,644 doses have been inoculated to the group of children aged 6-11 years old," Coordinating Minister for Economic Affairs Airlangga Hartarto said on Monday (Dec. 27).
Airlangga, who is also the coordinator for the implementation of the Community Activity Restrictions Policy outside Java-Bali, pointed out that the vaccination rate in regions besides Java-Bali has also increased, contributing 55.6 percent of the national daily average rate.
Data from the Ministry of Health show that as of December 27, the number of first dose vaccinations reached 156.99 million or 75.38 percent of the target. Meanwhile, the second dose injections reached 110.81 million or 53.21 percent of the target.
Airlangga continued, the additional dose vaccination program or booster vaccination program mainly targets health workers, supporting staff members working in health service facilities, elderlies, and social assistance recipients.
Meanwhile, another vaccination program called Mandiri Booster Vaccination Program targets community groups outside the target group for the booster vaccination program.
"The additional dose vaccination program is also still waiting for reports and recommendations from ITAGI (Indonesian Technical Advisory Group on Immunization) on January 10, 2022," Airlangga said.
Reporting by Indonesia Window