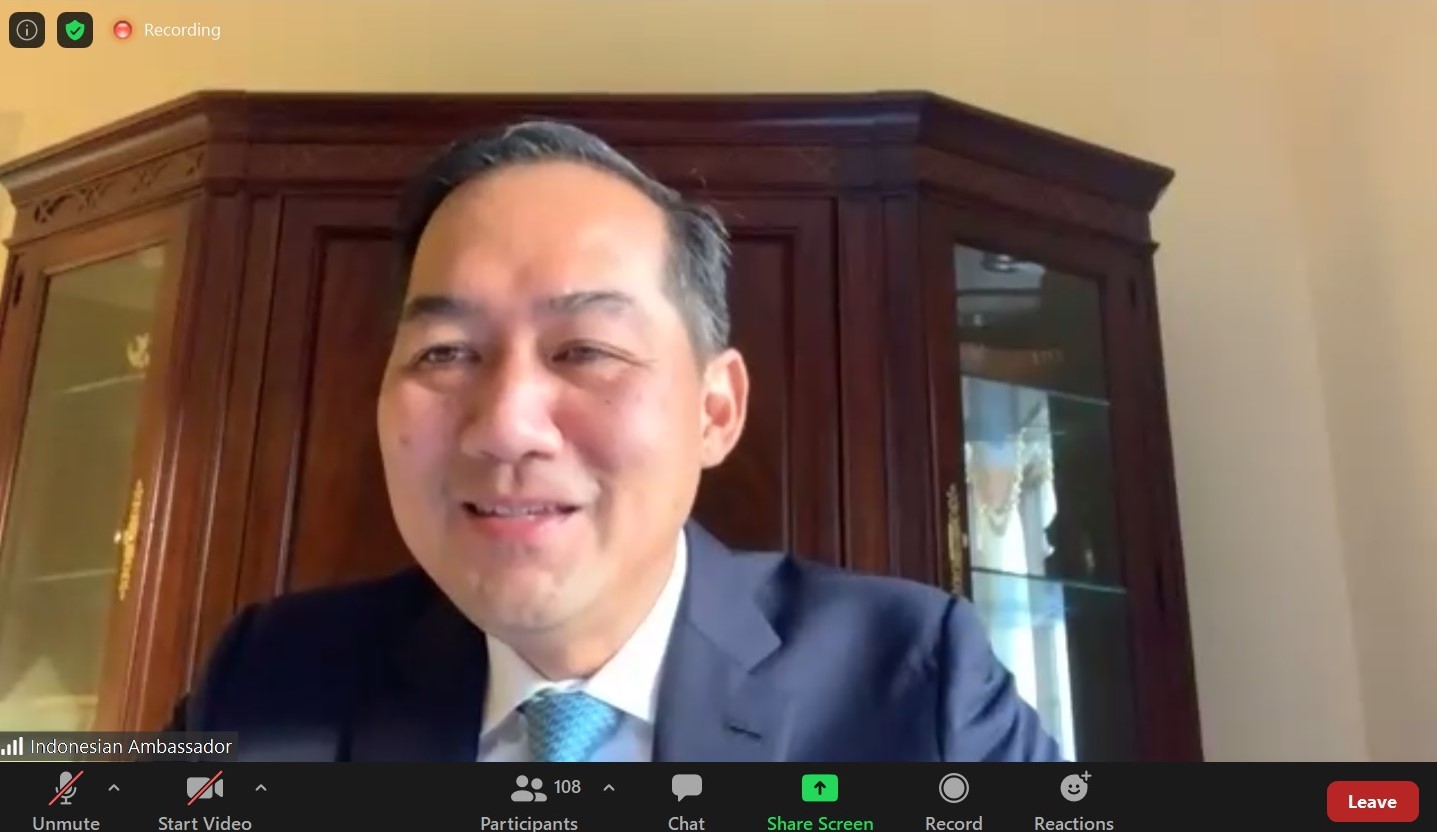 Jakarta (Indonesia Window) – Indonesia and the United States share a number of values ​​and norms, thus smoothening the negotiation process for the extension of the Generalized System of Preferences (GSP) which has been going on for 2.5 years.
"The GSP process has been going on for 2.5 years. I see a lot of problems in it. The old trade was about competitions. Now is the era of collaboration," Indonesian Ambassador to the U.S. Muhammad Lutfi said in a virtual press briefing on Monday (Nov 2).
The Generalized System of Preferences provides duty-free for goods from designated recipient countries.
The U.S. government, through the United States Trade Representative (USTR), on October 30, 2020 issued a decision to extend the GSP for Indonesia.
The common values ​​shared by the two countries in terms of democracy, freedom of choice, and law enforcement are the reasons for the U.S. to extend the GSP facility for Indonesia, Ambassador Lutfi said.
The ambassador further explained that the GSP has strategic values for trade between Indonesia and the U.S. in the era of collaboration.
"The GSP is also part of the U.S. trade and political diplomacy," he said, stressing his confidence that the facility would continue to be extended by the U.S. government to embrace countries who have similar values and norms.
"It is possible that the U.S. Congress will decide not to extend the GSP. However, this (facility) has been granted to Indonesia since 1974, and has been extended 15 times. And this is the U.S. trade strategy in an era of collaboration," the ambassador pointed out.
According to Ambassador Lutfi, the GSP will improve the Small and Medium Enterprises (SMEs) sector in the archipelagic country.
"For example, jewellery with a trade value of 267 million U.S. dollars," he noted, adding that other SMEs' products that would benefit from GSP are HS42 travel goods such as backpacks and camping tents.
"HS42 travel goods such as tents and backpacks are widely used by Americans. These are produced by middle-class companies in Bandung (West Java)," Ambassador Lutfi said.
He added that door and furniture products are also produced by SMEs and would be boosted through the GSP facility.
Reporting by Indonesia Window