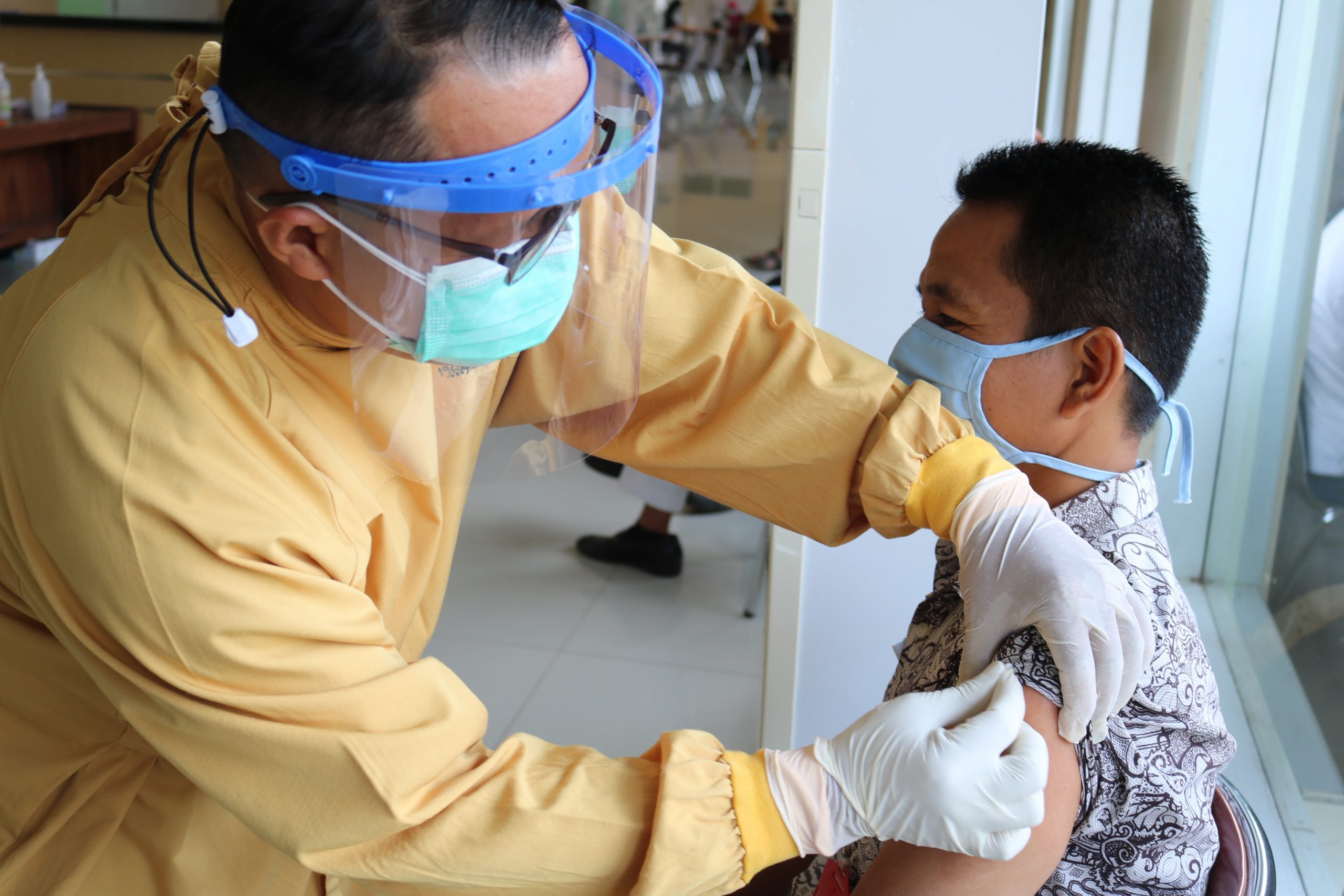 Jakarta (Indonesia Window) – As many as 10,486,399 Indonesians have received second shots of the COVID-19 vaccine until Friday (May 28), according to data from the National COVID-19 Handling Task Force.
Meanwhile, 16,000,947 people have had the first doses of the vaccine.
The Indonesian government expects to inoculate 40,349,049 people for the first and second phases of the COVID-19 vaccination, by prioritizing health workers, elderlies, and public workers.
In order to achieve herd immunity in the country with a population of 270.6 million, the government expects to vaccinate 181.5 million people.
As of May 25, Indonesia has received 83,910,500 doses of the COVID-19 vaccines. This amount consists of 73,500,000 Sinovac vaccines in bulk which will be processed by the state-owned vaccine manufacturing company, Bio Farma, into at least 59 million doses of ready-to-use vaccines, as well as 10,410,500 doses of ready-to-use vaccines from Sinovac, AstraZeneca, and Sinopharm.
The Indonesian government seeks to maintain the availability of vaccine stocks to make the national vaccination program run according to the stages, while ensuring safety, quality and efficacy of the vaccines.
Reporting by Indonesia Window