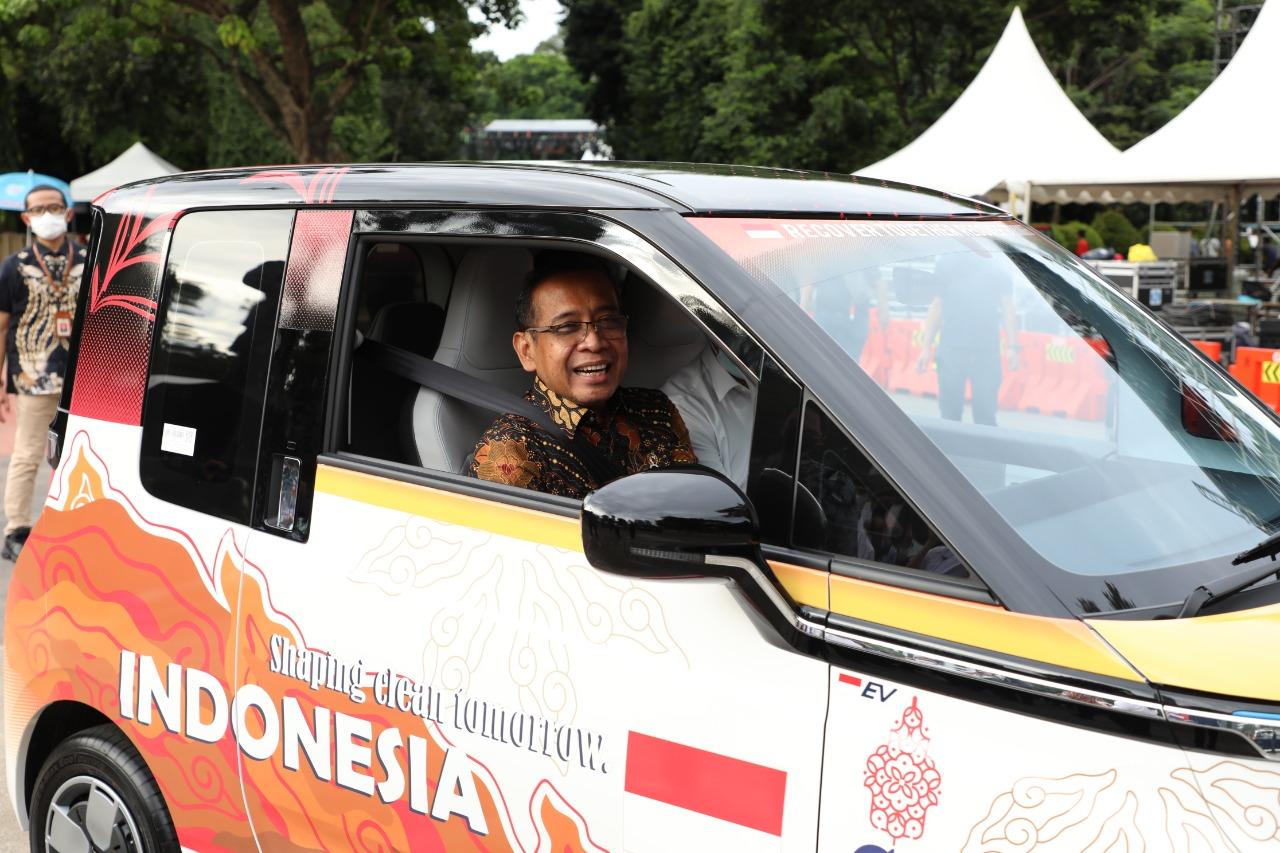 Jakarta (Indonesia Window) – Indonesia's Minister of State Secretary Pratikno symbolically received 300 electric cars from Wuling Motors, at Plaza Bung Karno in South Jakarta on Wednesday (Oct. 26), to support the activities of the G20 Summit that will take place in Bali in November.
"On behalf of the Indonesian government, I thank Wuling Motors for the support because this will be an important part of strengthening the electric car ecosystem in Indonesia. The government is working hard to develop a concrete electric car ecosystem, as part of our green economy," Pratikno said in a statement received here on Thursday.
On March 28, 2022, Wuling Motors and the Ministry of State Secretariat signed a cooperation agreement regarding the preparation of 300 air electric vehicles, which will be used by the national committee and delegates of the G20 Summit.
Wuling Motors handed over 216 units of the long range type and 84 units of the standard range type.
According to Pratikno, the use of electric vehicles at the G20 Summit in Indonesia is a good momentum to build commitments in realizing clean energy.
"This can accelerate the energy transition to clean energy, and at the same time strengthen the electric car industry so that Indonesia becomes the largest electric car producer, especially in Southeast Asia," he said.
Meanwhile, President Director of Wuling Motors Shi Guoyong said this automotive company was proud and honored to be able to fulfill its commitment to provide 300 units of electric cars.
These cars are intended for environmentally friendly mobility of the delegates of the G20 Summit and representatives from different countries, he added.
"We will support the successful implementation of the G20 Summit with good quality products and services, and together show Indonesia's efforts in the energy conservation, the emission reduction, and the environmental friendliness," said Shi Guoyong.
The electric vehicle support for G20 Summit activities does not only come from Wuling Motors. Previously, Tuesday (Oct. 25), Pratikno symbolically received 393 vehicles from PT Hyundai Motors Indonesia. The vehicles consisted of 44 units of the Hyundai Genesis Electrified G80 Special Edition, 87 units of the Hyundai Genesis G80, and 262 units of the Hyundai Ioniq 5.
The minister of state secretary has also received 143 vehicles from PT Toyota-Astra Motor on Wednesday (Oct. 19), consisting of 41 units of Toyota BZ4X and 102 units of Lexus UX 300e.
Reporting by Indonesia Window