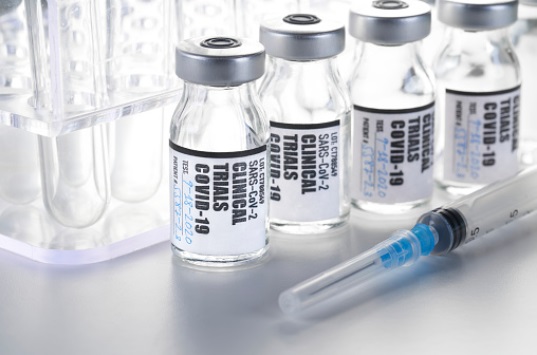 Jakarta (Indonesia Window) – The Indonesian vaccine manufacturing company, Bio Farma, will receive 50 million doses of bulk of Ready to Fill (RTF) COVID-19 vaccine from a Chinese company, Sinovac, from November 2020 to March 2021.
The two companies signed a document of Preliminary Agreement of Purchase and Supply of Bulk Production of COVID-19 Vaccine on August 20, 2020 in Hainan, China, according to a statement from Bio Farma received by Indonesia Window here on Saturday (Aug 22).
The document was signed by Bio Farma's Executive Director Honesti Basyir and Sinovac's General Manager Gao Xiang, and witnessed by Indonesian State-owned Enterprises Minister Erick Thohir and Indonesian Foreign Minister Retno L. Marsudi.
The bulk shipments from Sinovac will be carried out in stages.
The first 10 million doses will be delivered in November 2020, and another 10 million doses will be sent in December 2020.
Furthermore, in the January-March period 2021, 10 million doses per month will be shipped to Indonesia.
Thus, the total bulk amount of the COVID-19 vaccine that will be received by the Indonesian state-owned enterprise will be 50 million doses.
The State-owned Enterprise Minister who is also the Chief Executive of the Committee for the National COVID-19 Mitigation and Economic Recovery, Erick Thohir, said in the agreement not only does Bio Farma process and distribute the vaccine, but also has the right to receive the transfer of technology.
"We want to ensure the transformation in the health industry, in which Bio Farma and Sinovac are a win-win partnership. With Sinovac there are  knowledge transfer and technology transfer. This is what needs to be underlined," Erick said.
Meanwhile, Minister of Foreign Affairs Retno L. Marsudi noted that on August 20, 2020 two agreements were signed.
First, Indonesia will certainly get an additional bulk supply of the COVID-19 vaccine until March 2021, and additional supplies until the end of 2021.
"The agreement is to agree on a commitment to the availability of bulk vaccine supplies of up to 50 million doses from November 2020 to March 2021," the Foreign Minister pointed out.
Meanwhile, the second document signed by Sinovac and Bio Farma is a Memorandum of Understanding on bulk vaccine capacity commitment, in which Sinovac will give priority to Bio Farma for bulk vaccine supply until the end of 2021.
"This is a long collaboration between Bio Farma and Sinovac," Retno said.
Meanwhile, Honesti Basyir expressed his gratitude for the support of the government and national pharmaceutical holding in realizing the COVID-19 vaccine for Indonesia.
According to him, the bulk that Bio Farma will receive in the form of RTF in November 2020 will not be immediately produced, but will go through a series of tests at Bio Farma and a registration process at the National Agency of Drug and Food Control until it is ready for production.
After the process is complete, Bio Farma will continue the filling and packaging process to get finished products.
Thus, the COVID-19 vaccine will have domestic-content components, and technology transfer in bulk filling/finishing technology.
In August Bio Farma prepares a COVID-19 vaccine production facility with a capacity of 100 million doses.
At the end of December 2020, there will be an additional production capacity of 150 million doses.
Reporting by Indonesia Window