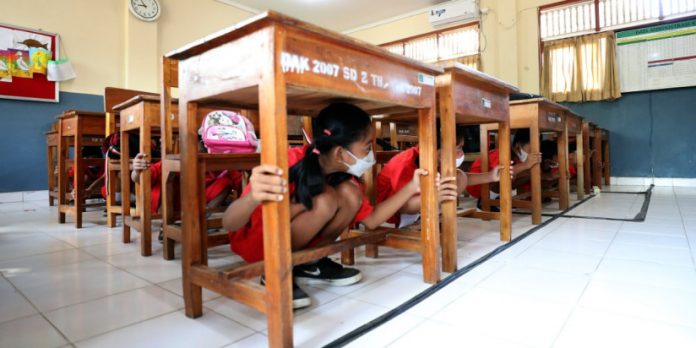 Jakarta (Indonesia Window) – The Director of the United Nations Development Program (UNDP) for Crisis Bureau, Asako Okai, has stated that this international organization relies on Indonesia's leadership in the G20 in highlighting disaster issues and mobilizing global actions to reduce the impact of disasters.
Asako Okai made the statement in response to questions raised by Indonesia's news agency ANTARA after the opening of the 5th World Reconstruction Conference (WRC) in Nusa Dua, Bali, Monday (May 23).
"I believe that Indonesia's presidency at the G20 can raise a shared commitment to strengthening actions to reduce the impact of disasters, including pandemics and various other types of crises," Okai said.
She added that today's world needs leadership capable of mobilizing real actions, especially in disaster preparedness.
"We rely on Indonesia's leadership (at the G20), because what we currently need is real leadership and collective actions. We hope that the Indonesian government can unite all parties to move and not just talk," she said.
According to her, many countries are now starting to realize the importance of disaster preparedness since the 2004 tsunami disaster that hit Indonesia's Aceh province and other surrounding areas.
"Since now the world has started to move, especially in establishing the (disaster) preparedness sector, and many actions have been made ranging from national action plans, sub-national plans, to the community level. However, there are still many works that need to be done," she added.
Therefore, the UNDP together with the World Bank, the European Union, and the International Recovery Platform (IRP) held the 5th World Reconstruction Conference (WRC) on May 23-24, 2022.
This year's WRC is a series of pre-GPDRR (Global Platform for Disaster Risk Reduction) event which will also be held in Bali on May 25-28, 2022.
The WRC meeting included a number of technical and panel discussions, besides efforts of countries to restore the socioeconomic sector affected by the COVID-19 pandemic crisis.
Another issue discussed was funding for disaster recovery and preparedness programs, especially in making the world able to recover quickly from crises, and more environmentally friendly.
Source: Antara
Reporting by Indonesia Window