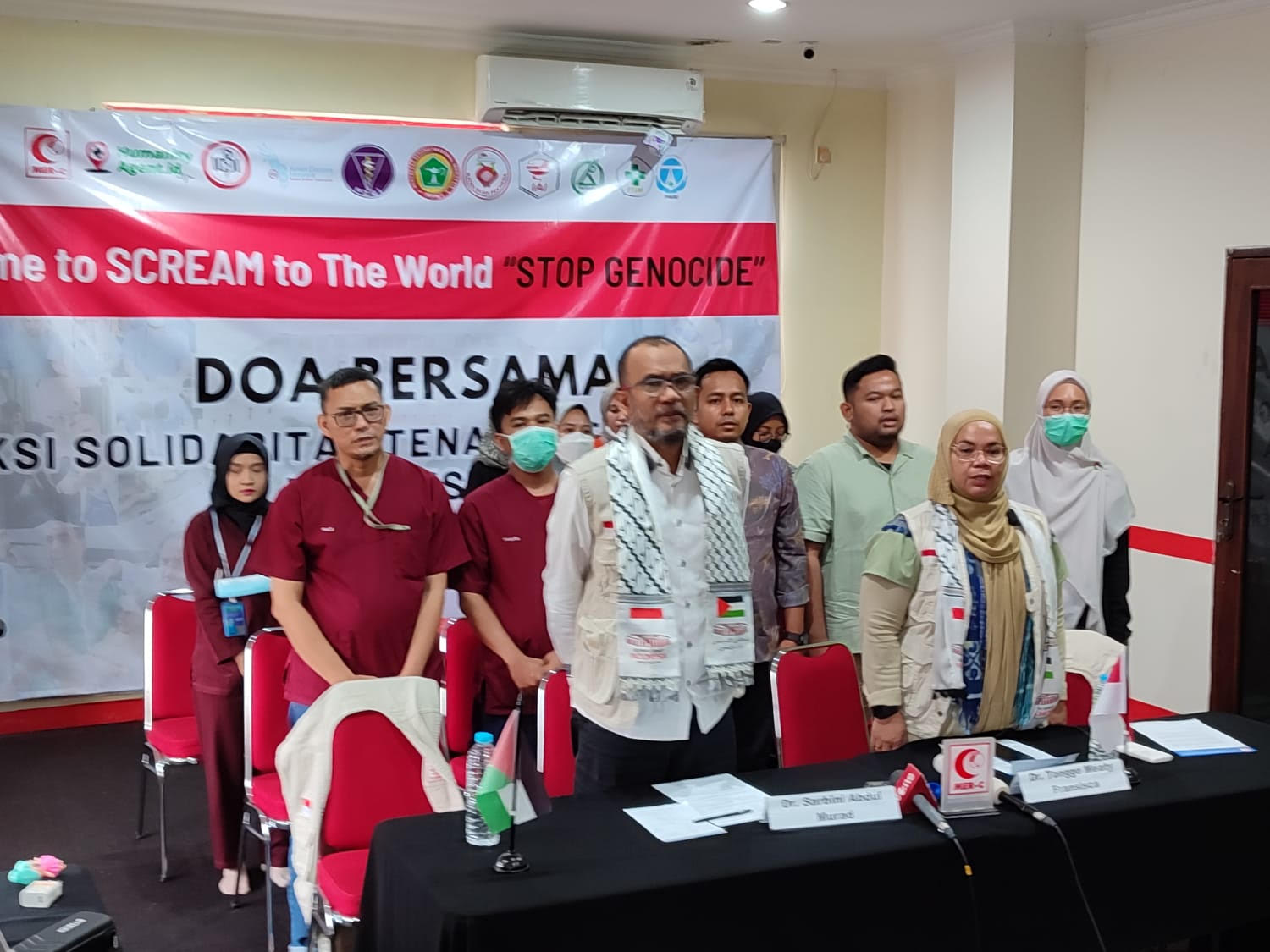 The Indonesian Health Workers said continuous Israeli attacks since October 7, 2023, has claimed more than 11,180 Palestinian lives.
Jakarta (Indonesia Window) – The Indonesian Health Workers has conveyed deep condolences for the loss of civilians due to Israel's indiscriminate aggression in the Gaza Strip.
In its statement made available for Indonesia Window here on Friday, the Indonesian Health Workers said, continuous attacks since October 7, 2023, has claimed more than 11,180 Palestinian lives, including over 7,700 children and women, while more than 28,200 others have been injured. Such actions are nothing short of the worst genocide.
It condemned Israel's attacks on facilities and healthcare workers, resulting in a complete cessation of services in several hospitals in Gaza.
A total of 22 hospitals and 49 health centers have been forced to stop operating in the Gaza Strip due to Israeli arrogance.
The attacks on hospitals and healthcare workers constitute violations of international law, as stipulated in the First Geneva Convention of August 12, 1949, and Additional Protocol of 1977.
It also urged the UN, international health organizations, and communities to take concrete and immediate steps to stop Israeli attacks on medical facilities and personnel in Gaza, restore halted medical services, and open access to health assistance, including medicines and medical teams, to aid those affected by Israeli attacks.
The Indonesian Health Workers (IHW) requested that the government engage in firm diplomacy on the international stage to pressure Israel to cease its aggression in Gaza, Palestine.
In its statement, the IHW encouraged fellow medical colleagues to provide the best assistance, including personnel, funds, and prayers for the victims of Israel's brutal attacks in Gaza.
The IHW consists of MER-C (Medical Emergency Rescue Committee), IDI (Indonesian Medical Association), IBI (Indonesian Midwives Association), IAI (Indonesian Pharmacists Association), PDGI (Indonesian Dentists Association), PPNI (Indonesian National Nurses Association) , JDN (Junior Doctors Network), Patelki (Indonesian Association of Health Laboratory Technologists) and PTGMI (Indonesian Dental and Oral Therapy Association).
Reporting by Indonesia Window