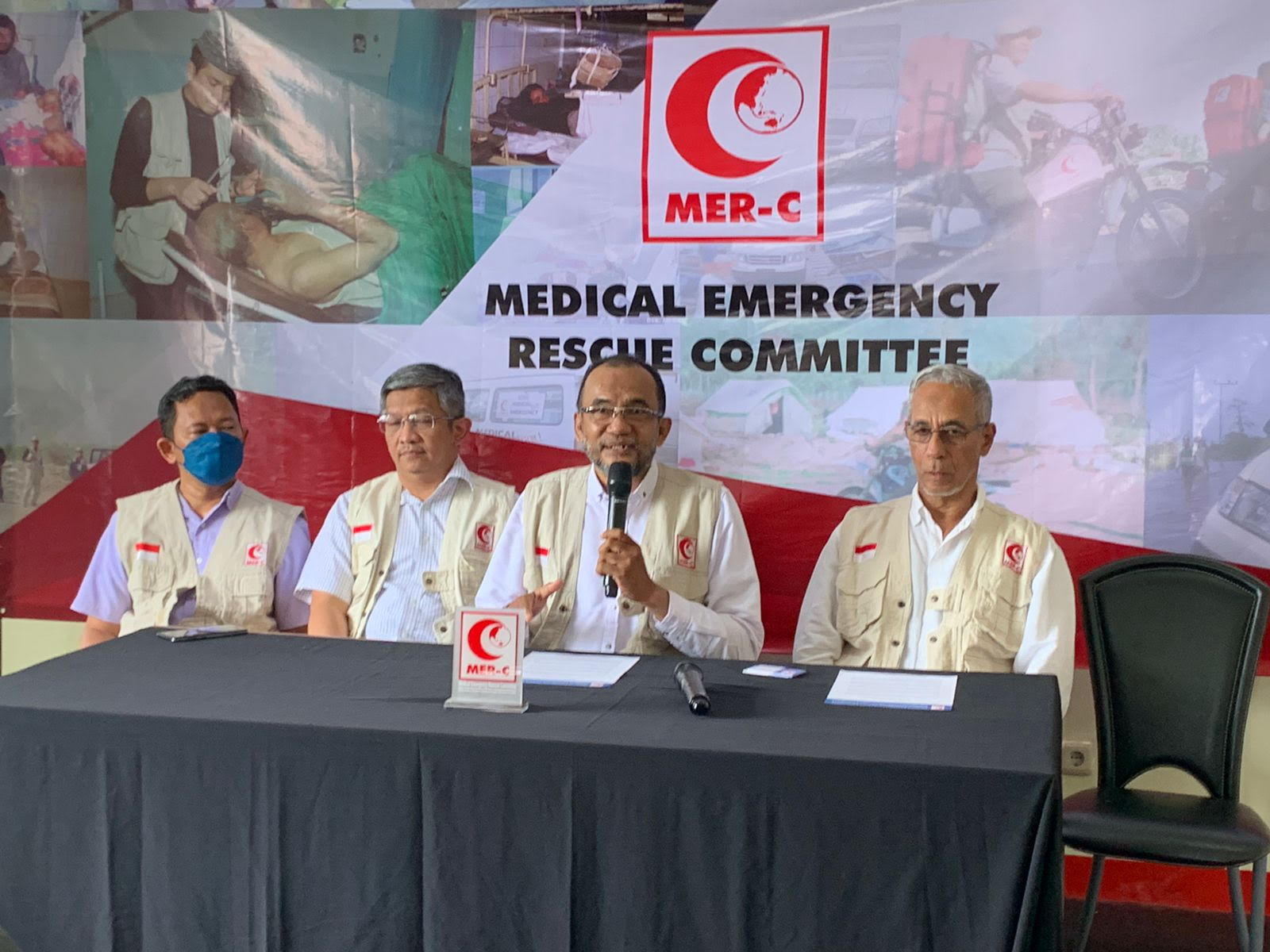 Humanitarian organization MER-C will send volunteers to Turkiye in an effort to respond to this devastating disaster and facilitate aspirations of Indonesian people who are concerned over the deadly earthquake.
Jakarta (Indonesia Window) – Humanitarian organization MER-C Indonesia is preparing a surgical team to help victims of a 7.8 magnitude earthquake that rocked southern Turkiye on Monday (6/2) and was felt as far away as Syria and Lebanon.
Killing thousands of people and injuring thousands of others, the earthquake occurred around 4 a.m. local time when most people were still asleep, and many of them could not save themselves.
Preliminary data stated that as of Wednesday (8/2) the death toll from the earthquake had reached more than 9,000 people, including those Turkiye and Syria.
The number of victims is estimated to increase because there are still many residents who are buried under the rubble of buildings, and they are waiting for the process of evacuation and help.
The earthquake is the biggest disaster in the last century in Turkiye, after the Erzincan earthquake in 1939 which killed an estimated 33,000 people.
In a statement received in Jakarta on Wednesday, MER-C expressed its deep condolences to the government and people of Turkiye, especially the earthquake victims and their families.
The dead victims may deserve the best place in God's side and the injured can recover soon in the hope the missing people can be found, the humanitarian organization said.
"We pray for the best for Turkiye so that it can quickly recover from this human tragedy," Presidium Chair of the MER-C Indonesia, dr. Sarbini Abdul Murad, said.
Responding to this terrible disaster and in order to facilitate the aspirations of the Indonesian people through MER-C, as a medical emergency agency for victims of wars, conflicts and natural disasters, the organization will send its volunteers who are members of a surgical team to Turkiye.
The team consists of orthopedic surgeons, anesthesiologists, general practitioners, surgical nurses and nurses in general.
In the midst of the extreme cold weather in Turkiye at this time, non-surgical acute and chronic diseases would also very likely increase quickly and be potentially fatal for vulnerable groups (children, pregnant women and the elderly).
For this reason, MER-C will equip its team with non-surgical specialists such as internal medicine specialists and pediatricians to support general practitioners in treating these cases.
The first MER-C team is expected to leave as soon as possible, tentatively on Saturday (Feb. 11) to disaster sites to help provide assistance to the victims.
Coordination with various parties both in Indonesia and in destination countries is being made to carry out the mandate and aspirations of the Indonesian people for the victims of the earthquake in Turkiye.
Reporting by Indonesia Window