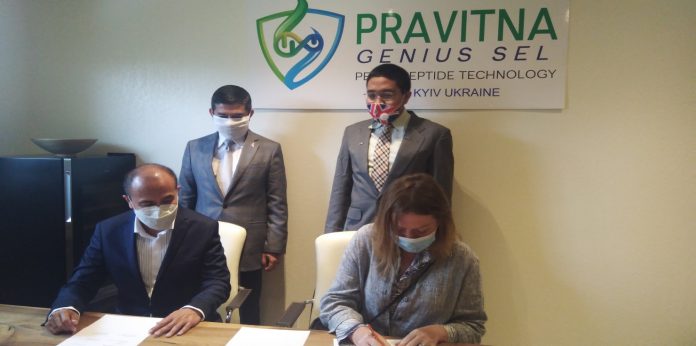 Jakarta (Indonesia Window) – A TB (tuberculosis) vaccine made by Indonesian scientist, Dr. Satria Arief Prabowo, will be produced by the LLC Pravitna Genius Sel in Ukraine owned by Peter Freddy Cahyono who is also an Indonesian, according to a statement from the Indonesian Embassy in Kyiv received by Indonesia Window here on Thursday.
Satria Arief Prabowo is the youngest doctorate in Indonesia who is a vaccine researcher, while Petrus Freddy Cahyono is an Indonesian outbound investor.
The vaccine production plan is marked by the signing of a Letter of Intent (LoI) between LLC Pravitna Genius Sel and Immunitor Ltd from Canada in Brovary, Ukraine on Wednesday (Oct 7).
On that occasion, the Indonesian Ambassador to Ukraine, Georgia and Armenia, Yuddy Chrisnandi, stated that the vaccine made by the Indonesian scientist would be produced in Ukraine as well as distributed to other European countries and Indonesia.
"This is not just exciting news for Indonesia and Ukraine. This vaccine production cooperation will not only bring benefits to the two countries, but also for the health and safety of all mankind," Ambassador Yuddy said.
Meanwhile, Dr. Satria in his statement explained that the TB vaccine found by his team is special because it is an oral vaccine or made in a form of tablet.
The tablet vaccine can react immediately in the body and can function as an immune supplement.
Petrus Cahyono added that the vaccine also has the ability of protecting cells in the body to prevent from COVID-19 infection.
Thus, according to him, the TB vaccine could be developed as an alternative to cure people with COVID-19, which will be further researched by the vaccine researchers and the vaccine manufacturing company.
Reporting by Indonesia Window