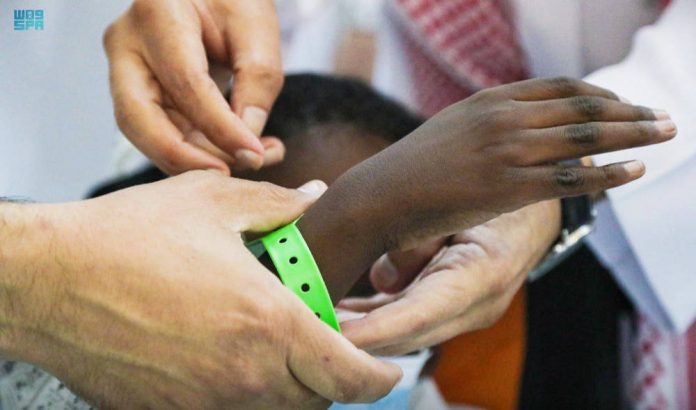 Jakarta (Indonesia Window) – The president of the General Presidency for the Affairs of the Two Holy Mosques, Dr. Abdulrahman Al-Sudais, has launched a wristband for children, with communication data of relatives inscribed to make it easier for authorities to communicate quickly with parents.
The initiative will distribute bracelets to children accompanying their parents to perform umrah (the minor hajj) in case they get lost in crowds at the Grand Mosque.
The undersecretary-general for social and voluntary services, Amjad bin Ayed Al-Hazmi, said the presidency is keen to provide the best services to the Grand Mosque's visitors.
In addition, the presidency distributed nearly 7,000 umbrellas to umrah performers and visitors to the Grand Mosque.
The initiative called 'Your Umbrella is in Your Hands' comes to protect umrah performers from the heat of the sun during tawaf or a ritual of circumambulating the Holy Kaaba seven times, and employees who serve the worshippers.
Source: Arab News
Reporting by Indonesia Window