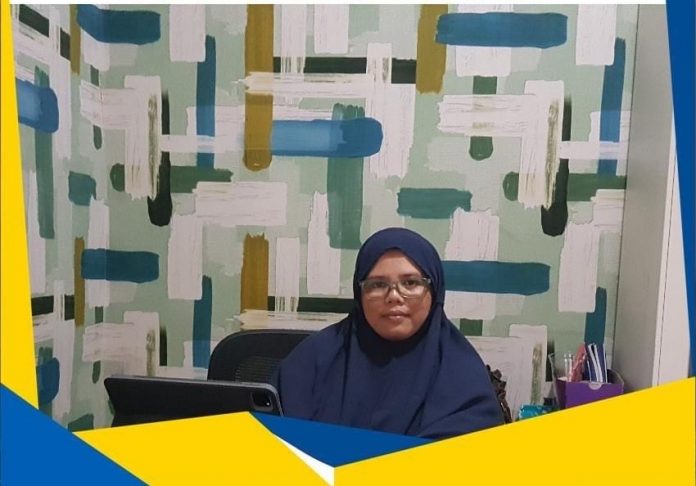 Energy needs for big cities in Indonesia are increasing. Data from the Ministry of Energy and Mineral Resources show that the electricity consumption rate per capita in the archipelagic country was recorded at 1,109 kilowatt hours (kWh) until September 2021, most of which generated from coal.
Even though Indonesia is rich in coal, inequality in energy supply still occurs in the country, even on Kalimantan island, which is the largest producer of fossil energy.
In fact, East Kalimantan province has been designated as the new state capital located in Sepaku sub district, North Penajam Paser district.
With this designation, Kalimantan is expected to be a new economic center, thus requiring a strategy to fulfill the energy consumption.
For Kalimantan, that is not difficult to achieve, considering that large energy resources such as oil, natural gas, coal, and unconventional coal in the forms of coal bed methane and underground coal gasification are abundantly available on this second largest island in Indonesia.
In addition to fossil fuels, renewable energy resources, for instance palm oil and heavy flow-rivers that can be developed for power generation, are also easily found in Kalimantan.
The prospective new state capital city
The need for energy in large capacity increases when the new state capital city development project begins, and it will surge along with the growth of people's activities, ranging from the household, offices, entertainments to large-scale industries.
The basic principle of energy supply and consumption in a capital city includes a network system and distribution of energy transmission from energy sources. For example, the electricity system in the area closest to the Liquefied Natural Gas (LNG) of Bontang city is interconnected with all regions in Kalimantan.
At the new capital city, constructions of a hydroelectric power plant and a diesel power plant can take advantage of the major rivers in Kalimantan, and convert coal energy into synthetic gas (syngas) which is very effective in providing clean electricity.
Synthetic gas is a gaseous fuel mixture consisting primarily of hydrogen, carbon monoxide, and some carbon dioxide.
Syngas can be obtained by exploiting coal at a depth of more than 200 meters using Underground Coal Gasification (UCG). With this unconventional method, coal can be converted into energy in the site.
However, not all coal deposits are suitable for the UCG process. The location and resources should be calculated based on the results of geological, hydrological, hydrogeological, geotechnical and economic studies.
In dealing with the energy transition in the new capital city, the government should examine the economic value of building power plants for internal purposes, taking into account the rise in domestic natural gas prices which are expected to continue to increase due to declining natural gas production from existing gas wells.
Meanwhile, the price of import LNG is relatively costly because there are additional charges for the liquefaction, transportation and regasification processes.
The new state capital city development has to also pay attention to the estimated value of economic growth and economic equity, and both are goals that should be accomplished simultaneously.
An economic development plan can be considered successful if a region is able to rise its economic growth and improve people's living standards evenly through energy.
Is Kalimantan ready to be the new Indonesia's capital city, while the inequality among regions can still be spotted in Kalimantan?
The strategic issue in the 2020-2024 National Medium-Term Development Plan is inequality among provinces within the Kalimantan island.
The Kalimantan island has a fairly high inequality, although inequality does not necessarily reflect the progress of the development distribution policy implementation. An inequality could mean that the development level is not evenly distributed throughout Indonesia.
Is Kalimantan ready to face the energy transition? Sure it is, but with a note that a strategic plan by prioritizing the interests of the state and people has been carefully set up, so that the island is capable of being autonomous in energy sufficiency.
Author: Syamsidar Sutan (a lecturer at the Geological Engineering of Muhammadiyah University, East Kalimantan province)