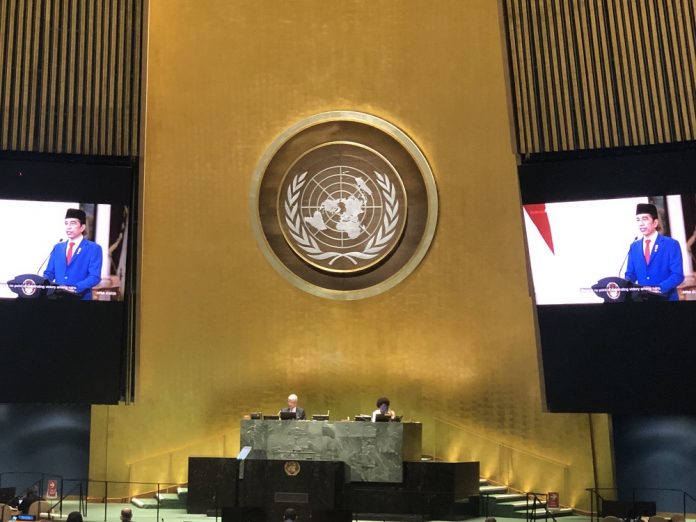 Jakarta (Indonesia Window) – President of the Republic of Indonesia Joko Widodo has called for the importance of global cooperation to ensure all countries have equal access to a safe and affordable COVID-19 vaccine.
The president made the call at the virtual general debate of the 75th Session of the United Nations General Assembly (UNGA) in New York on Tuesday (Sep 22).
The head of state said cooperation in tackling COVID-19 must be strengthened in terms of the health aspects, as well as the socio-economic effects.
"Vaccine will be the game changer in the war against pandemic. We need to work together to ensure that all countries have equal access to a safe vaccine with affordable price," he stated.
In the long term, the president added, the management of resilient global health system needs to be further improved.
"The resilience of global health system which is based on the national health resilience will determine the future of our world," he noted.
From the economic perspective, revitalization of economic activities gradually needs to start by tackling the limits of our global supply chain today, he said, asserting that revitalization of economy must prioritize the health of all citizens of the world.
"A healthy world, a productive world needs to be our priority. All of these will only be achieved if all of us continue to work together, work together, and work together," the president said.
Reporting by Indonesia Window