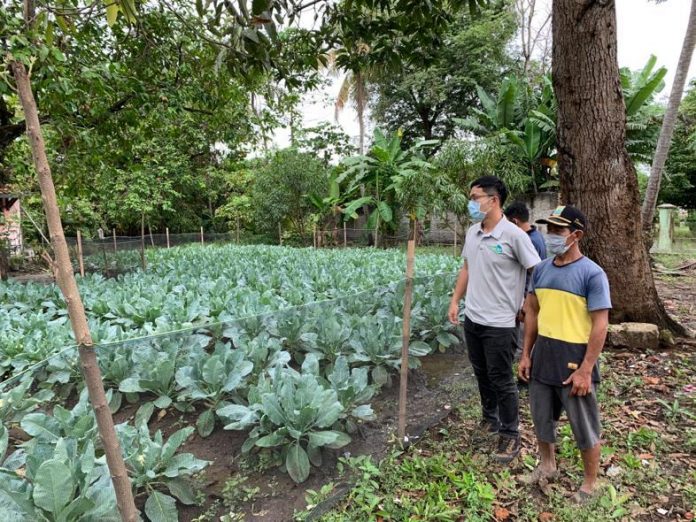 Jakarta (Indonesia Window) – The sun was highly hovering over the sky, stifling so hot causing the temperature to break at a 35 centigrade.
However, the scorching heat did not hold back Chiu, a Taiwanese agricultural expert, to join the Taiwan Technical Mission (TTM), that would check horticultural crops grown by farmers in Indonesia's district of Karawang in West Java province.
Chiu's step in Karawang began in 2019 when he first arrived in Indonesia with years of farming experience from his home country.
In the agricultural mission, the man from Hsinchu was determined to cultivate horticultural crops in Karawang which is known as one of Indonesia's rice estates.
Despite being rich in experience and technology, the TTM faced many challenges in its early times working on the horticultural development project in the district.
Since it has long been functioning as a paddy field, Karawang's agricultural land was always inundated with waters, making the soil texture so sticky and heavy that could not support horticultural crops.
In addition, when the dry season comes, the land would harden like rocks, making it impossible for plants to grow.
Thus, improving soil textures that fit horticultural crops was the first step taken by Chiu and the Taiwanese agricultural team.
They mixed a large amount of organic fertilizer and lime, then spread and blended them with the soil until they got a texture close to common standards for horticultural crop cultivation.
While waiting for the land to be ready, Chiu looked for local types of plants that were suitable for the hot Karawang area.
"I remember starting to discuss crop cultivation with the farmers. They always said they wanted to grow broccoli, that I thought was strange," he said.
According to Chiu, broccoli requires cold temperatures and high-altitude land.
"So, I finally decided to go to the fields with the farmers, and found out that it was cauliflower that they referred broccoli to," Chiu said, adding that the cauliflower plant is indeed heat-resistant and can adapt to Karawang's weather.
After the ideal soil texture was obtained and types of crops to be developed had been determined, the mission began teaching farmers how to cultivate crops using a modern system.
Speaking Indonesian, Chiu trained local farmers from planting and seeding techniques, transplanting, watering, fertilizing, handling insect pests and diseases, to the crops production and selling.
All those processes were taught from A to Z with very detail explanations as the farmers in Karawang did not have experience in developing horticultures.
The Taiwan team also taught them how to manage their land independently.
During that time, the farmers had a concept in mind that agricultural lands (paddy fields) should be worked together, so that they could not work individually.
However, the Taiwan team did not give up.
With good communications and cooperation, finally farmers in Karawang are able to manage their horticultural lands independently.
They actively make reports on the land and crop conditions, including those about yellowing of leaves, insect infestation, and drug spraying.
Farmers are also capable of harvesting and sending the crops to collecting points, all by themselves.
They can also carry out post-harvest processing, including leaf cutting, cleaning, and product packaging.
"Thanks to the patient guidance of the technical team, views in Karawang villages are now different. People can see agricultural lands which are developed through cooperation with the Taiwanese agricultural technical team," said Abudulrohim, a Karawang farmer who is also the head of the production and marketing team.
Not only does Karawang now have paddy fields, but also fertile plantation areas for cauliflower, tomato, okra and guava.
The Taiwan Technical Mission has helped increase Karawang's agricultural production with horticultural crops, and augment the annual income of farmers by 20 percent compared to the previous time.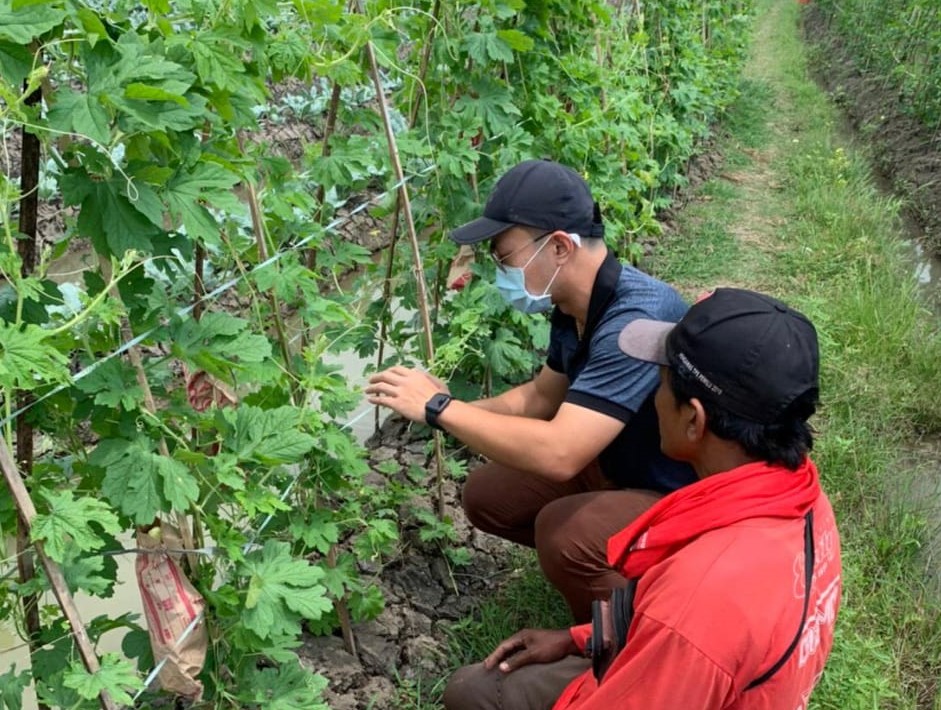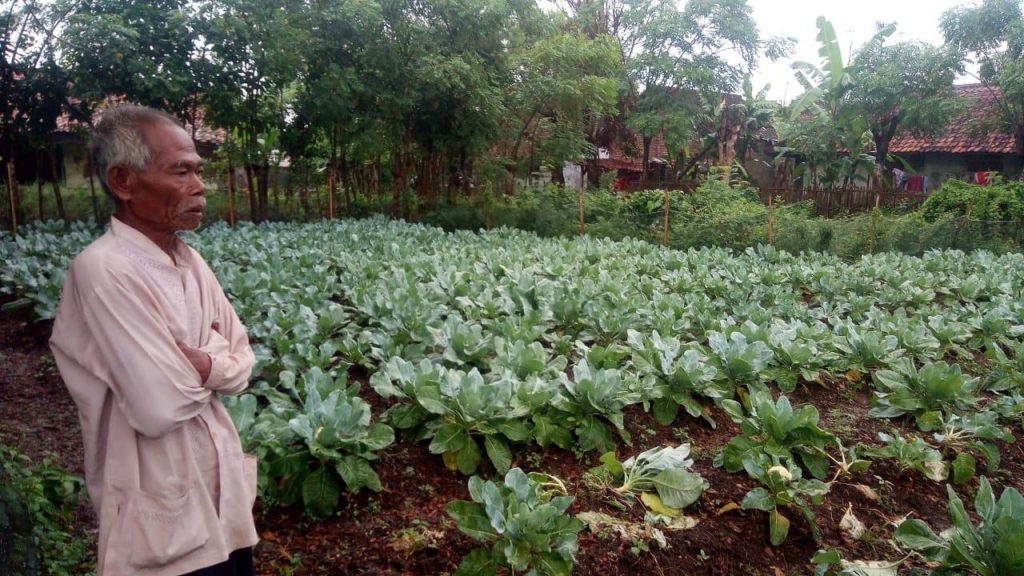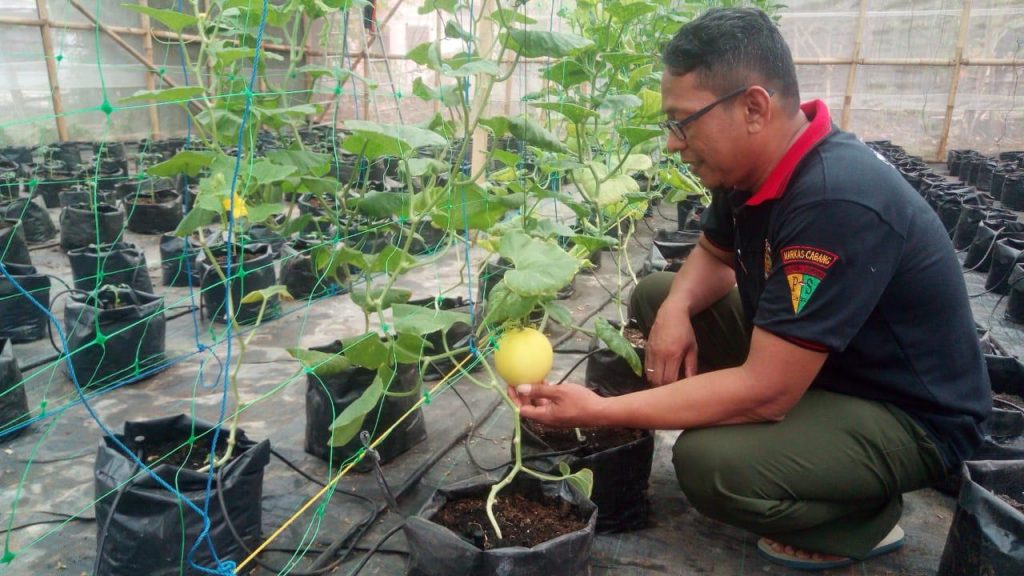 Cooperation
The agricultural cooperation between Taiwan and Indonesia began on May 21, 1976 when the two sides signed an agreement on the agricultural technical cooperation.
At the end of October of the same year, the Taiwan Technical Mission was dispatched to Surabaya, East Java, to assist comprehensive agricultural development projects.
Currently, apart from developing Karawang horticultural lands, the Taiwan mission is also carrying out 18 projects in Indonesia.
Among them are One Village One Product in Bali (OVOP), management of agricultural businesses in Bogor (West Java), strengthening cultivation and development of agricultural businesses in the Bandung Mission Tek area.
Among them are the One Village One Product in Bali (OVOP) project, management of agricultural businesses in Bogor (West Java), strengthening the cultivation and development of agricultural businesses in Bandung (West Java), as well as developing high quality rice seeds in South Sulawesi province.
The Taiwan Technical Mission has also held more than 130 seminars and observations that directly benefited more than 20,000 Indonesian farmers through land and agricultural development projects.
Source: Taipei Economic and Trade Office (TETO)
Reporting by Indonesia Window