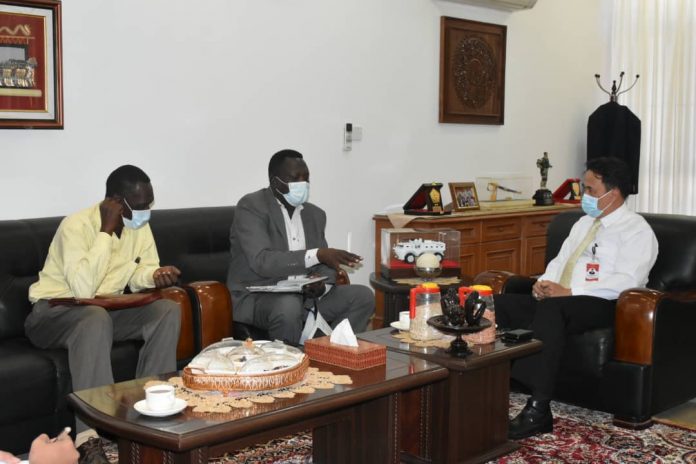 Jakarta (Indonesia Window) – The Indonesian Embassy in Khartoum plans to establish an Indonesia-Sudanese Business Council (ISBC), according to a written statement from the Embassy received by Indonesia Window here on Monday.
ISBC aims to be a communication forum between Indonesian and Sudanese business actors to enhance the trade volume of the two countries.
The plan was discussed when the Indonesian Ambassador to Sudan, Rossalis R Adenan was receiving Azama Mining Sudan's GM Abdel Adhim Abdel Gadir and the company's marketing manager, Yassin Mohamed Fadul, in Khartoum recently.
On that occasion, the Indonesian ambassador asked for support from the mining company to support the formation of ISBC.
Meanwhile, Gadir said his company intended to explore the Indonesian market to export agricultural products, especially peanuts, sesame and sorghum.
Azama Mining Sudan is a mining company that also manages 500 hectares of agricultural land in the state of West Kordofan.
Ambassador Rossalis welcomed Azama Mining Sudan's plan and confirmed that the Indonesian Embassy in Khartoum was ready to facilitate the company to have business contacts with its Indonesian counterparts which were interested in importing agricultural products from the north-eastern African country.
In addition, the Indonesian ambassador also promoted Indonesia's potential products needed by the Sudanese market, such as fertilizers and agricultural tools.
Reporting by Indonesia Window