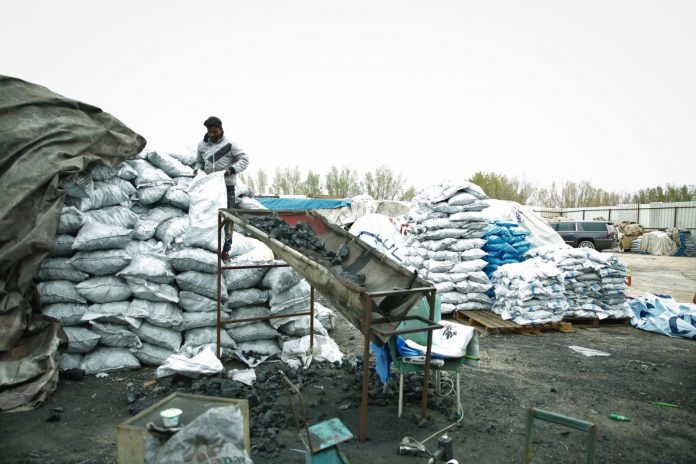 Jakarta (Indonesia Window) – Indonesia has the opportunity to export charcoals to Kuwait to meet the local people's demands who like to gather with relatives while enjoying dishes processed with the best wood charcoal.
The Indonesian Embassy in Kuwait on Sunday (Nov 15) visited the charcoal storage facility of Mohamad Al Jahili General and Trading Company, which imports charcoals from Indonesia.
"The Indonesian wood charcoal is the favourite choice for Kuwaiti people," the company owner, Kassim Alkanatara, said.
The good wood charcoal is one that does not spark fire and ash or white burning residue.
Besides wood charcoal, charcoal made from coconut shells is another that is being promoted by Indonesia.
According to Kassim, coconut charcoal is mostly used for shisha, while wood charcoal makes grilled-meat cook faster and soft.
Indonesian Ambassador to Kuwait Tri Tharyat said Indonesia's wood charcoal export to Kuwait is one of Indonesia's non-oil and gas export commodities expansion to the Middle East market.
Ambassador Tharyat also noted several important inputs from importers regarding the importance of delivery time, product quality maintenance, and competitive prices.
Since 2018, Al Jahili company has imported wood charcoal from two Indonesian exporters from East Java and Jakarta.
In normal conditions the need for imports reaches five containers per month.
Data from the Indonesian Ministry of Trade in 2019 showed that the export value of Indonesian wood charcoal to Kuwait since 2015 has reached 2.8 million U.S. dollars per year, and is among the top 10 national leading non-oil and gas export commodities to Kuwait.
Reporting by Indonesia Window