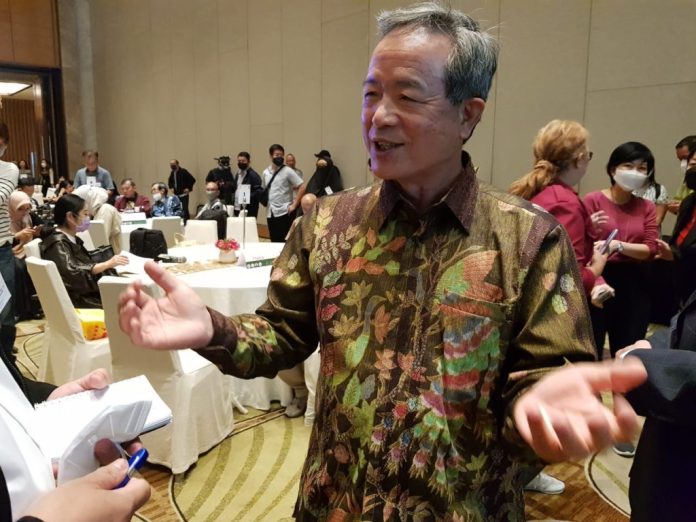 Indonesian Muslim tourists visiting Taiwan account for at least 40 percent of the 80,000 Indonesian tourists who have come to Formosa Island since the reopening of international travels on October 13, 2022.
Jakarta (Indonesia Window) – Nearly half of the total number of Indonesian tourists visiting Taiwan are Muslims, the Head of the Taipei Economic and Trade Office (TETO) Jakarta, John Chen, told a press conference at the 2023 Taiwan Tourism Promotion workshop here, Monday (Feb. 27).
This is in line with Taiwan's position which is on the second place as a tourist destination outside the Organization of Islamic Cooperation (OIC) countries in 2022, after Singapore, in the Global Muslim Travel Index (GMTI) from Master Card CresentRating.
The head of TETO further said that since Taiwan opened international travels for tourists from outside Formosa Island on October 13, 2022, as many as 900,000 foreign vacationers have visited Taiwan, and nearly 80,000 are Indonesian tourists.
"As many as 30-40 percent of Indonesian tourists visiting Taiwan are Muslims," Chen explained, adding that there were three important things that were of concern to travelers from Indonesia, namely aspects of cleanliness, safety, and food or culinary.
In this regard, the head of TETO said that after the lifting of restrictions on cross-border travel by Taiwan, the number of Japanese tourists visiting Foromosa Island increased sharply.
"Japanese tourists are also very concerned about cleanliness and safety," Chen said, so this shows that Taiwan's tourism industry really fulfills what Indonesian travelers want and expect.
All of these aspects, he continued, have been fulfilled by Taiwan, including a comfortable environment and facilities for Muslim travelers, such as the availability of places of worship, as well as halal foods and drinks.
In an effort to welcome more Indonesian tourists, the Taiwanese government is facilitating visa applications included in the 'Project for Simplifying Visa Regulations for High-end Group Tourists from Southeast Asian Countries' or the 'GuanHong Project'.
The project also includes a 'Fresh-cut Fruit Box Voucher', a 5-day 4G internet voucher, a one-way Taoyuan Airport MRT voucher, and a 'buy one get one Taiwan high-speed rail ticket'.
The ease of obtaining Taiwan visas for Indonesian citizens, said Chen, taking into account Indonesia's economic growth which remained at more than five percent during the pandemic, as well as the characteristics of Indonesian travelers who are orderly and do not create problems, such as leaving tour groups.
Reporting by Indonesia Window