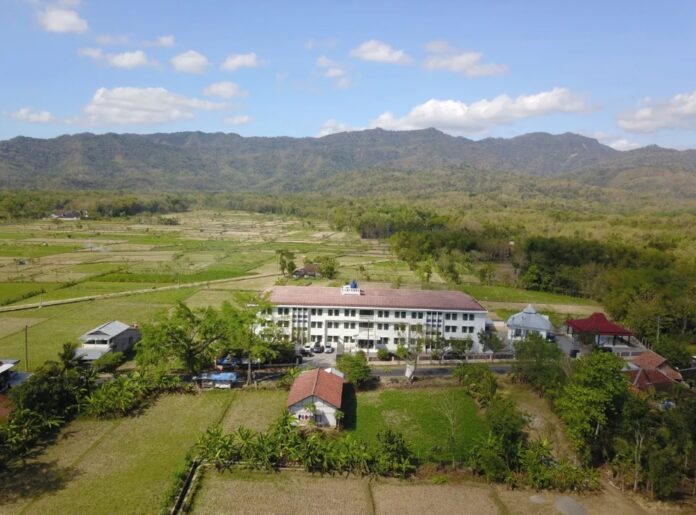 Jakarta (Indonesia Window) – For some people, Bayat sub district in Klaten district, Central Java province is just another area.
However, for geologists and those who study earth science about rocks and minerals, Bayat is a truly special place.
Together with Karangsambung in Kebumen district (Central Java) and Ciletuh in Pelabuhanratu district (West Java), Bayat preserves Indonesia's oldest rock outcrops dating back 70 million years from the Pre-Tertiary Period.
In addition, the variety of rocks and geological structures found in Bayat also make this area a key location of Indonesia's geological conditions, specifically the tectonic evolution of the Java Island.
"Such place as Bayat should be preserved as it is a location to study geology, yet it is increasingly threatened because of land dispute issues and vandalism," Head of the Groundwater and Geology Environmental Management Center at the Geological Agency, the Ministry of Energy and Mineral Resources, Andiani, said in a statement received by Indonesia Window on Tuesday.
"If possible (Bayat) will not only become a geo-heritage but should be a geopark in the near future," she added.
Meanwhile, an expert of the Minister of Energy and Mineral Resources for the Environment and Spatial Planning as well as Acting Head of the Geology Agency, Saleh Abdurrahman, supported the proposal to make Bayat as a conservation area considering that not all people understand the importance of the geological outcrops found in there.
"The local people should be well informed about the importance of geological outcrops in their area. Aside from being a place to study geology, a conservation area will also have social impacts and bring about economic improvements for the locals," Saleh said.
Geologists estimate the oldest rocks that compose the Java Island are from the Cretaceous Period or around 145-66 million years ago.
Based on the Potassium-Argon radiometric dating method, the oldest rocks found in Bayat are metamorphic rocks aged 98 million years ago.
The rocks in the West and East Jiwo Hills could tell many information about tectonic and metamorphic processes which took place in the island back in the millions of years ago.
Both of those processes were responsible for the exposure of the rocks that should be tens of kilometers below the earth's surface with high temperatures and pressures.
By studying the rocks, geologists could estimate the grade of temperature and pressure during the rock formation to understand the geological history and geological evolution of the Java Island.
The uniqueness of Bayat has been attracting many earth researchers both from within and outside the archipelagic country.
Geology campus
In 1984 the University of Gadjah Mada (UGM) in Yogyakarta built a geology field camp located in Cungkrungan, Paseban, Bayat sub district, Klaten district, Central Java province.
Since then, the Bayat geology field camp has received thousands of students every year who participate in geological field courses for one to four weeks.
According to a lecturer of UGM's Geology Engineering who also serves as Head of the Bayat geology field camp, Didit Hadi Barianto, the facility can accommodate up to 160 students and 20 tutors.
"After being closed due to a pandemic, we are ready to reopen, of course, with strict health protocols by limiting the number of students to half of the normal condition," he noted.
The Bayat geology field camp which was destructed by a 5.9 magnitude-earthquake in May in 2006 has now three floors and many adequate facilities to support students' activities.
Reporting by Indonesia Window