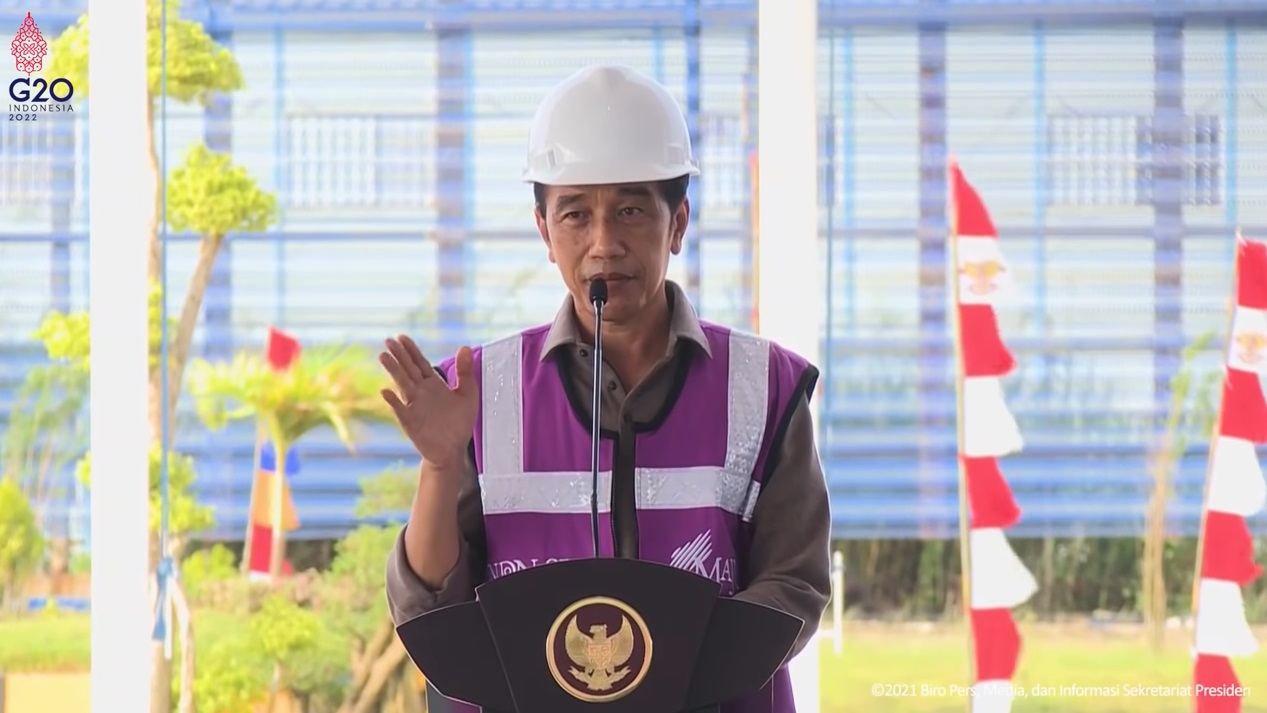 Jakarta (Indonesia Window) – Indonesian President Joko Widodo on Monday (Dec. 27) inaugurated a nickel smelter facility owned by Gunbuster Nickel Industry (GNI) located in North Morowali district, Central Sulawesi province.
The inauguration ceremony was held in Konawe district, Southeast Sulawesi province.
The president said that the smelter with a production capacity of 1.8 million tons of nickel derivative products per year would increase the added value up to 14 times compared to the raw materials.
"From nickel ores into ferronickel, the added value will increase 14 times, and nickel ores into stainless steel billets (the second stage of steel production), the value will increase 19 times," he noted.
The construction of the nickel smelter is in line with the government's commitment to halt nickel ore exports and boost the industrial downstreaming sectors.
The termination of raw material exports is expected to enhance and speed up the national industries and the downstream industries developments.
According to the head of state, a report by Coordinating Minister for Economic Affairs Airlangga Hartarto indicated that the value of Indonesia's stainless exports in 2021 will jump to approximately 20.8 billion U.S. dollars.
"If we export raw materials, (the value) is only one to two billion (U.S. dollars). So, this is a very big leap," he said.
In addition to nickel, the government is also committed to gradually ending mining raw materials exports, including bauxite, which will begin at the end of 2022.
The president emphasized that not only does industrial downstreaming generate taxes for the state, but also widely create employments and bring in much foreign exchange.
The head of state asked local administrations to ensure that investors could run their businesses safely in order to increase investment values in the future.
Reporting by Indonesia Window