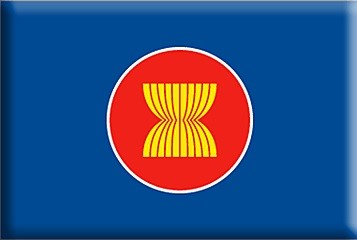 Jakarta (Indonesia Window) – Indonesia has prioritized the health sector in the partnership between ASEAN and the United States (U.S.) for the next three years.
Indonesian Minister of Foreign Affairs Retno Marsudi made the statement at the ASEAN Foreign Ministers' Meeting (AMM) which was held virtually on Wednesday, according to a written statement received here.
During the meeting, Laos handed over the position of coordinator of the ASEAN-U.S. partnership dialogue to Indonesia for the 2021-2024 period.
Foreign Minister Retno said that cooperation in the health sector would be one of the three priorities for the partnership between the two parties.
In the short term, the cooperation aims to meet the needs of vaccines and therapeutic drugs for ASEAN countries.
Meanwhile, in the long term, Indonesia promotes cooperation on capacity building, transfer of vaccine manufacturing technology, and development programs to build regional health resilience.
Indonesia also encourages ASEAN and the U.S. to continue cooperation in support of vaccination campaigns and preventing discriminatory policies regarding vaccines.
The second priority for ASEAN-U.S. cooperation is the concrete actions of the ASEAN Outlook on the Indo-Pacific, which should be implemented based on inclusive, open, transparent, and rules-based principles, as stated in the document.
Cooperation in that field is prioritized for four areas, namely maritime, connectivity, the Sustainable Development Goals (SDGs), as well as trade and investment.
Those four areas are believed to help build trust and create a conducive environment for peace and prosperity in the Indo-Pacific region.
Furthermore, the third priority of ASEAN-U.S. partnership is cooperation in the fields of women affairs, peace and security; green and sustainable recovery; human capital development; and maritime security.
The ASEAN and U.S. Foreign Ministers' meeting produced a Progress Report on the Implementation of the Plan of action to implement the ASEAN-U.S. strategic Partnership (2021-2025), which contains reports on political-security, economic, social-culture, and cooperation development .
The ASEAN-U.S. Partnership began in 1977, and was upgraded to strategic partnership level in 2015.
For 44 years, the U.S. has been an important partner of ASEAN in maintaining stability and security in the region, and cooperation in various fields.
Reporting by Indonesia Window