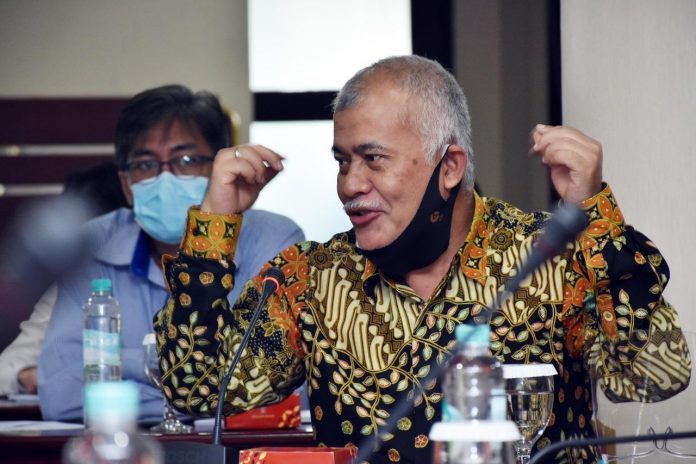 Jakarta (Indonesia Window) – The Regional Comprehensive Economic Partnership (RCEP) is expected to open new market access for Indonesia's industrial products.
"Let us understand RCEP in details as it is planned to be signed at the RCEP Summit in November this year," Director General of Resilience, Territory and International Industrial Access at the Indonesian Ministry of Industry, Dody Widodo, stated in a webinar with a theme 'Challenges for the Industrial Sectors in Implementing the RCEP Agreement on Tuesday (Oct 20).
He added that industry players in Indonesia should also be ready to face various challenges from the implementation of RCEP.
"For example, a possibility of surge in imports, competition in obtaining foreign markets for goods and services, as well as competition in attracting investment," Dody said.
RCEP is a free trade agreement among the ten ASEAN member countries, namely Indonesia, Brunei Darussalam, Cambodia, Laos, Malaysia, Myanmar, the Philippines, Singapore, Thailand and Vietnam.
RCEP also involves six partner countries, namely China, Japan, South Korea, Australia, New Zealand and India.
"The RCEP concept was initiated by Indonesia when it served as the chair of ASEAN in 2011, in order to integrate the partnership of ASEAN and the six partner countries that have been formed before," Dody said.
The cooperation agreements that have been formed include the ASEAN-China Free Trade Agreement (ACFTA), the ASEAN-Korea Free Trade Agreement (AKFTA), the ASEAN-Japan Comprehensive Economic Partnership (AJCEP), the ASEAN-Australia- New Zealand Free Trade Agreement (AANZFTA), and the ASEAN-India Free Trade Agreement (AIFTA).
According to Dody, RCEP will become one of the largest regional free trade agreements, or so-called mega FTA, in the world.
Without India, the agreement covers 29.6 percent of the world's population, 30.2 percent of world gross domestic product, around 27.4 percent of world trade, and 29.8 percent of world Foreign Direct Investment (FDI).
"Meanwhile, with India, the agreement will cover 47.5 percent of the world's population, 33.5 percent of world gross domestic product, around 29.5 percent of world trade, and 33.7 percent of world FDI," Dody pointed out.
Reporting by Indonesia Window