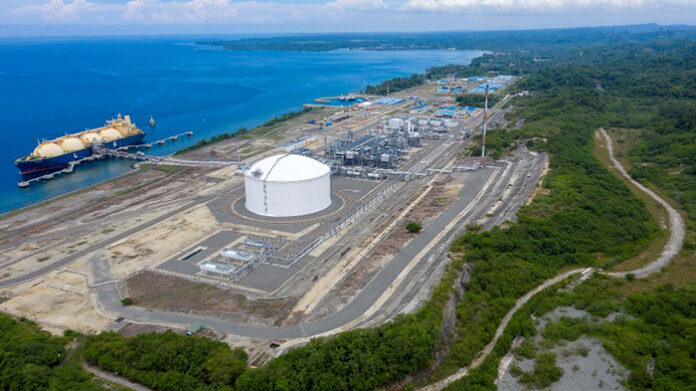 Jakarta (Indonesia Window) – The Indonesian national company in the natural gas transportation and distribution, PT Perusahaan Gas Negara (PGN), as the gas sub-holding company of the national oil and gas company (Pertamina) is expanding its LNG (liquid natural gas) business, especially to Asian countries.
The business expansion fields include PGN's portfolio ranging from providing infrastructures, processing, transportation, storage, bunkering to LNG trading.
PGN's Director of Strategy and Business Development Syahrial Mukhtar in a statement received by Indonesia Window here on Friday, said, for LNG is an opportunity for the company to enter the international market and become an global gas player, both in terms of infrastructure development and trading.
The plan is in line with PGN's role in optimizing the fulfillment of domestic gas needs.
PGN is expected to increase the volume of natural gas for global trading to at least 130 BBTUD (Billion British Thermal Units per Day) for the first five years, and continue to increase in the following years.
"Gas demand in the Asian-Pacific region is increasing every year. As a country with large gas reserves, Indonesia can expand its natural gas business prospects to Asia Pacific countries, especially Southeast Asia," Syahrial pointed out.
According to him, several countries in Southeast Asia are included in PGN's LNG trading target with a projected demand of 0.5 metric tons per year or equivalent of nine cargoes per year.
"Positive responses have been obtained and an assessment process is being carried out with a projection of demand for around 18 cargoes per year," Syahrial noted.
He said, some efforts to develop the international LNG business that had been carried out by PGN included the signing of the LNG Purchase Master Agreement between PGN and Sinopec, as well as a small-scale LNG project in China in collaboration with a logistic manufacturing company ISO Tank.
In addition, currently PGN is also conducting studies to initiate the development of the LNG business, particularly in South Asian countries, Syahrial said.
Reporting by Indonesia Window