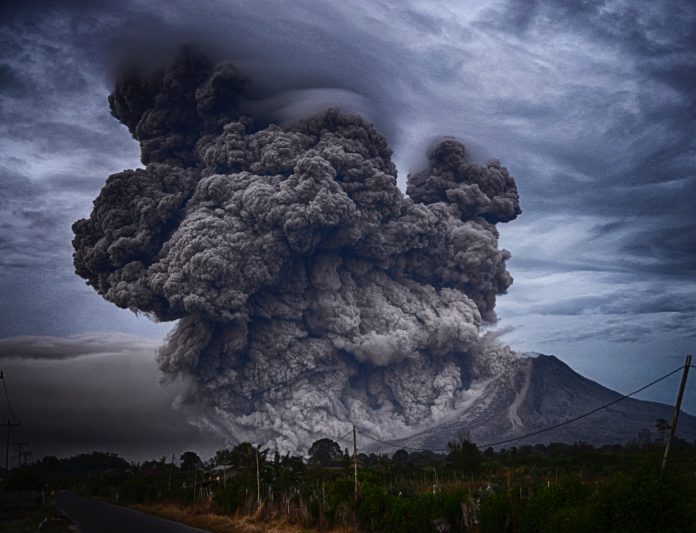 Jakarta (Indonesia Window) – Indonesia's Mount Merapi is expected to erupt soon based on a number of data, and events that have occurred recently, according to the Indonesian Center for Geological Disaster Research and Technology Development.
Mount Merapi's volcanic activity is intensifying, the center's head, Hanik Humaida, said in a statement from the Ministry of Energy and Mineral Resources received by Indonesia Window here on Wednesday.
According to her, the average shallow volcanic earthquakes (VTB) was recorded to occur six times per day. Meanwhile, the multiphase earthquakes (MP) were recorded 83 times per day.
"The next eruption of Merapi is getting closer," Hanik said.
In addition, Electronic Distance Measurement (EDM) shows that the deformation observed at Mount Merapi has reached two centimeters per day.
However, according to Hanik, the upcoming eruption of Mount Merapi will not be as strong as that in 2010.
She predicted that the upcoming eruption of Mount Merapi is similar to that occurred in 2006.
"So, there are three eruptions with different characters," she said, while reminding that the status of Mount Merapi is still on Alert.
Furthermore, she said this year's eruptions is the longest since they started in May 2018.
The current eruption is dominated by explosive gases, but the index is only 1 or the lowest of the maximum of 4.
"Until now, the volcanic activity is still continuing. Data on seismic, deformation and gas are still above normal," Hanik pointed out, hoping that all sides prepare themselves to face the crisis that might happened following the eruption of Mount Merapi in the near future.
Moreover, with the COVID-19 pandemic which has not been over, the geological disaster mitigation would be very different from that carried out in 2010.
"Living in harmony with Merapi is not just a slogan. It has become part of the lifestyle of people live in volcanic areas," Hanik said.
Reporting by Indonesia Window