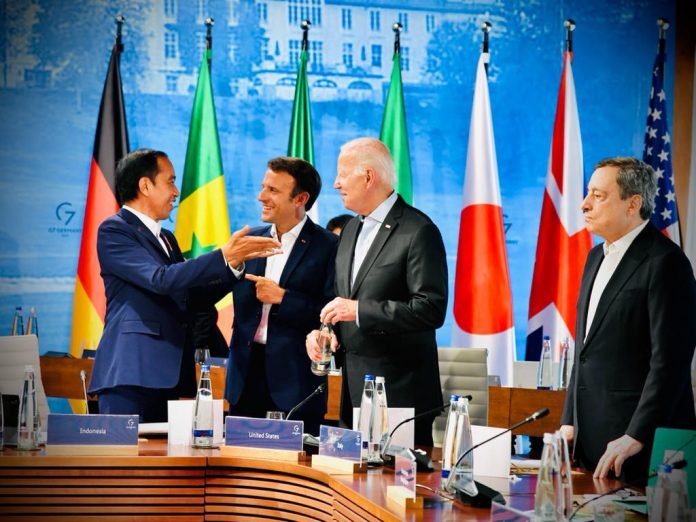 "Indonesia needs at least 25-30 billion U.S. dollars for the energy transition over the next eight years."
Jakarta (Indonesia Window) – Indonesian President Joko Widodo has invited G7 member countries to take advantage of investment opportunities in the clean energy sector in the country.
These opportunities include the development of an electric car and lithium battery ecosystem, the head of state said at the G7 Summit working lunch session with the topic of climate change, energy, and health, in Elmau, Germany, Monday, according to a press statement from the Indonesian Cabinet Secretariat in Jakarta on Monday.
On the occasion, the president emphasized that Indonesia's potential in the clean energy sector, whether coming from sources in the earth, on land, or in the sea, is very large. As such, Indonesia needs large investments and low-carbon technologies to support its transition to clean energy targets.
"Indonesia needs at least 25-30 billion U.S. dollars for the energy transition over the next eight years. We can optimize this transition as a motor of economic growth, open up business opportunities, and create new jobs," President Widodo said.
The head of state also stated that in Indonesia as well as in other developing countries, the risk of climate change is very real, especially since Indonesia is an archipelagic country with 17,000 islands.
The risk is not only about health, but also related to the sustainability of the lives of farmers and fishermen.
"We really hope for the support of all the G7 countries in the Indonesian Presidency at the G20. See you in Bali. Thank you," the president said, ending his remarks.
The G7 is a group of the world's seven developed economies consisting of Canada, France, Germany, Italy, Japan, the United Kingdom, the United States and the European Union.
The G7 summit, hosted by the German Presidency in 2022, is taking place from June 26 to 28 in Schloss Elmau, Bavaria, highlighting solidarity and cooperation to mitigate the impact of the Russia-Ukraine war.
At the 48th G7 Summit this year, German Chancellor Olaf Scholz also invited India, Argentina, Indonesia, Senegal and South Africa as partner countries.
Reporting by Indonesia Window