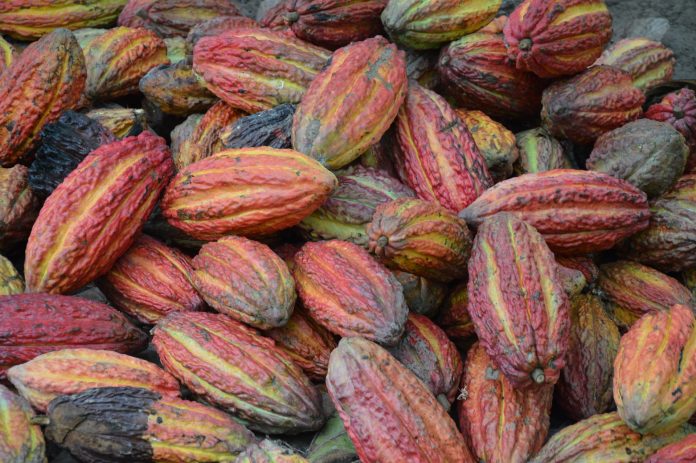 Jakarta (Indonesia Window) – Indonesia's export value of processed cocoa products during January-June 2020 amounted to 549 million U.S. dollars, an increase of 5.13 percent compared to the same period last year, according to Indonesian Industrial Ministry's statement received by Indonesia Window here on Thursday.
"Of the cocoa-processing industry productions, 80 percent is for export markets. In 2019, processed-cocoa products contributed more than 1.01 billion U.S. dollars in the national export value," Minister of Industry Agus Gumiwang Kartasasmita said at an virtual inauguration of Pasuruan Cocoa Technical Center Mondelez International here on Wednesday (Oct 7).
The minister said currently Indonesia's cocoa processing industries are capable to produce various variants, such as cocoa liquor, cocoa cake, cocoa butter and cocoa powder.
Cocoa butter is the Indonesia's main export product for United States, the Netherlands, India, Estonia, Germany and China markets.
"It means that our cocoa processing industry is export-oriented. For that, we need to continue to spur performance and development in order to be more competitive in the global arena. We are also working to expand market access for processed-cocoa products, and boost innovation through technology and research," the minister said.
He is optimistic that the Indonesia's cocoa processing industry would develop well as the archipelagic country is the third cocoa bean processor in the world with a total capacity of 800 thousand tons per year from 13 companies.
"The Indonesian cocoa processing industry is the third largest in the world after the Netherlands and Ivory Coast," Agus Gumiwang noted.
Meanwhile, according to a report from the International Cocoa Organization (ICCO), Indonesia's cocoa bean production in 2018-2019 was recorded at 220 thousand tons.
The number places Indonesia in the sixth position as the largest cocoa bean producing country in the world after Ivory Coast, Ghana, Equador, Nigeria and Cameroon.
Given the characteristics of Indonesian cocoa beans which have a high melting point and rich in fat content, the country's cocoa processing industry produces high quality products in terms of taste, aroma and health benefits.
Reporting by Indonesia Window