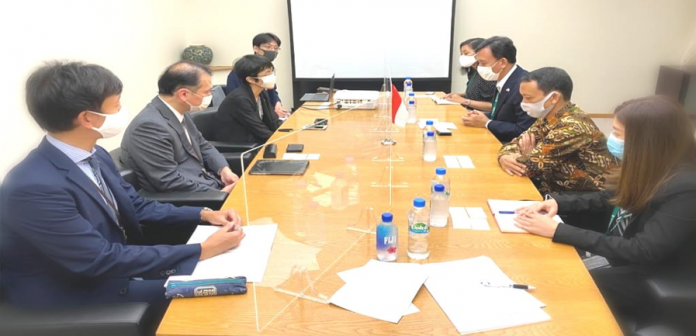 Jakarta (Indonesia Window) – The Indonesian government is exploring cooperation for COVID-19 vaccine development a with Japanese companies, according to a statement from the Indonesian Embassy in Tokyo received by Indonesia Window here on Friday.
On Thursday (Sep 9), Indonesian representatives in Japan visited Shionogi & Co., a company engaged in research, development and production of vaccines and medical devices headquartered in Osaka, and met with the president company, Takuko Sawada.
The Chargé d'Affaires of the Indonesian Embassy in Tokyo, Tri Purnajaya, said Indonesia is open to vaccine cooperation, covering research, development, clinical trials, and production.
Moreover, Indonesia and Japan have agreed to continue to strengthen cooperation in overcoming the COVID-19 pandemic. Shionogi is expected to be part of this commitment.
Even though the COVID-19 vaccine research in Japan is still in the research stage, Shionogi welcomes the cooperation proposal from Indonesia.
Shionogi & Co. plans to conduct clinical trials and hopes to launch a vaccine in the fall of next year, while keeping the principle of long-term safety.
Currently, Shionogi is the most advanced company in COVID-19 vaccine research in Japan.
On the same occasion, Indonesia is also exploring cooperation with the Osaka University Research Institute for Microbial Diseases (RIMD).
The institution is involved in COVID-19 vaccine research in collaboration with the university's startup pharmaceutical company.
Osaka University also welcomed the opportunity for cooperation with Indonesia, and emphasized the importance of starting collaborations not only in the fields of education and research, but also industry.
Reporting by Indonesia Window