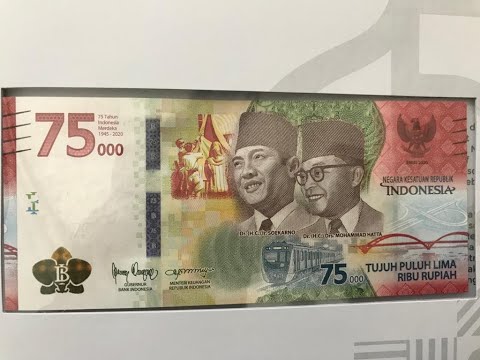 Jakarta (Indonesia Window) – The central bank of Indonesia (BI) will issue a special money to commemorate the 75th anniversary of the Indonesian Independence Day on August 17, 2020, in the nomination of 75,000 rupiahs (5.08 U.S. dollars).
The central bank, Bank Indonesia, here on Sunday extended an invitation to journalists to attend the launch the issuance of the new money on August 17.
Bank Indonesia Governor Perry Warjiyo and Finance Minister Sri Mulyani Indrawati were expected to jointly launch the commemorative money, the central bank said.
According to BI, the commemorative money consists of a special edition of coins, and bank notes in one big uncut currency sheet.
The central bank is used to issuing special money on occasions of certain events like the 25th and 50th anniversaries of Indonesian Independence Day and other special events.
Reporting by Indonesia Window