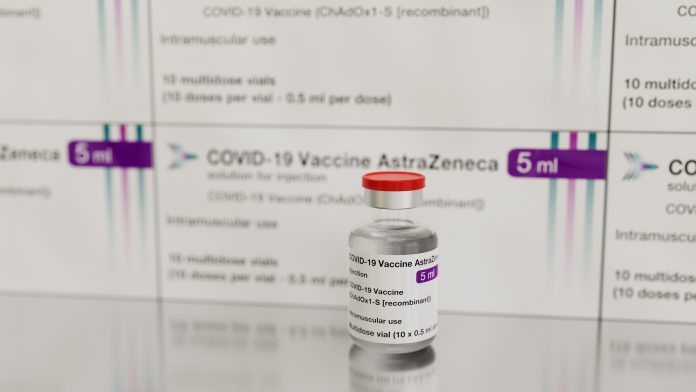 Jakarta (Indonesia Window) – Indonesia received 594,200 doses of AstraZeneca COVID-19 vaccine on Friday (Aug. 6), which is part of a bilateral cooperation agreement in vaccine procurement.
"This is a bilateral agreement between AstraZeneca and the Indonesian government," the Health Ministry's COVID-19 Vaccination Spokesperson Siti Nadia Tarmizi said in a written statement received here on Friday.
The arrival of the AstraZeneca vaccine is the second phase after Indonesia received 1,041,400 doses of the vaccine made by the British-Swedish multinational company in last July.
Overall, the arrival of the AstraZeneca vaccine is the 35th stage, and so far Indonesia has 180,072,080 doses of COVID-19 vaccines in the form ready-to-use and in bulk.
Earlier, Indonesia received China's Sinovac vaccine as many as 144,700,280 doses, with three million doses of them in the form of ready-to-use vaccines.
Meanwhile, the number of ready-to-use vaccines made by AstraZeneca that arrived in the country were 16,121,640 doses, ready-to-use vaccines made by China's Sinopharm were 8,250,00 doses, and ready-to-use vaccines from Moderna were 8,000,160 doses.
Nadia pointed out that currently at least 90.8 million doses of the vaccines have been distributed. In addition, there are three million doses of vaccines to be distributed this week, and 6.9 million doses of vaccines are being prepared to be sent to Indonesia.
"So a total of 100.9 million vaccines are in circulation, of which 19 million doses are in stock," she noted, adding that in August there would be 82.3 million doses of COVID-19 vaccine available for vaccination.
Nadia said the government continues to accelerate the increase in vaccinations coverage in order to realize herd immunity against COVID-19.
She asked people not to hesitate to undergo vaccinations and to remain compliant with the implementation of health protocols to prevent further spreads of COVID-19 infections.
Reporting by Indonesia Window