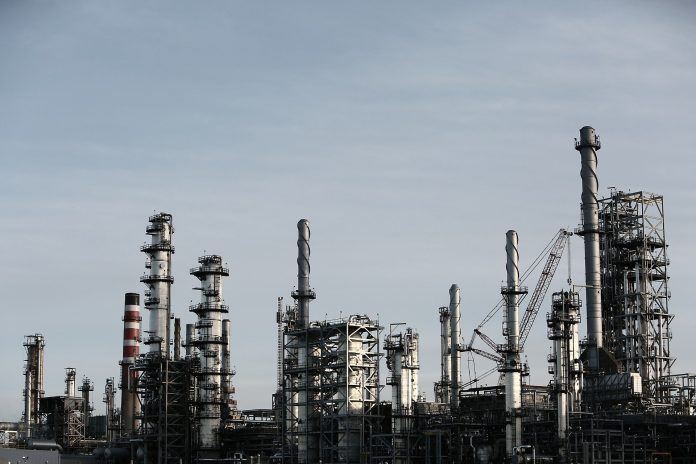 Jakarta (Indonesia Window) – A revamping project of Indonesia's petrochemical company PT. The Trans-Pacific Petrochemical Indotama (TPPI) in East Java province's district of Tuban continues to run during the COVID-19 pandemic with a construction cost of 180 million U.S. dollars to produce 780,000 paraxylene per year by 2022.
"We support the expansion project. It is expected to be able to support the development of the competitive and sustainable national petrochemical industry sector," Industry Minister Agus Gumiwang Kartasasmita stated while closely oberserving the revamping project on Thursday (Oct 8).
That project needs to be accelerated as it is expected to support the import substitution program and strengthen the structure of the national petrochemical industry sector.
The minister explained that TPPI's capacity development will play an important role as the basis for the petrochemical industry that supplies olefins (alkenes) and aromatic raw materials.
Currently, TPPI is carrying out platforming and aromatic revamping projects which aims to increase the company's capacity from 50,000 barrels per day to 55,000 barrels per day.
The Basic Engineering Design Package (BEDP) work carried out by UOP starting March 2020 has been completed on September 25, 2020. Meanwhile, the construction of five tanks is expected to be completed by mid-December 2021.
Meanwhile, the TPPI revamping project will be implemented in early 2022, along with the implementation of turn around, so that by the first quarter of 2022, the refinery is expected to be fully operational.
Since August 2020, TPPI has operated its paraxylene production unit in dual mode which produces petrochemical products and fuel products. The production capacity will be increased gradually.
Paraxylene
Currently, Indonesia needs 1 million tons of paraxylene per year. Apart from TPPI, the supply of this chemical product comes from the national oil and gas company Pertamina's Refinery Unit IV with a production capacity of around 200,000 tons per year.
To reduce imports of paraxylene, in 2021 TPPI will produce 280,000 tons per year, in addition to producing Pertamax (gasoline with octane number 92) fuel.
With Pertamina's paraxylene production of 220,000 tons per year, the total paraxylene production in the country is 500,000 tons per year, meaning the imports could be reduced by up to 50 percent.
Furthermore, in 2022, when the revamping project is completed, TPPI can increase its production of paraxylene to 780,000 tons per year.
With that additional production, all domestic paraxylene needs can be met from the national production.
PT Trans-Pacific Petrochemical Indotama is a petrochemical company that produces petroleum/mogas (Pertamax, Pertalite, diesel, and others) and chemical products (paraxylene, benzene, toluene, xylene, and others) with share ownership by Pertamina and PT PPA.
Reporting by Indonesia Window