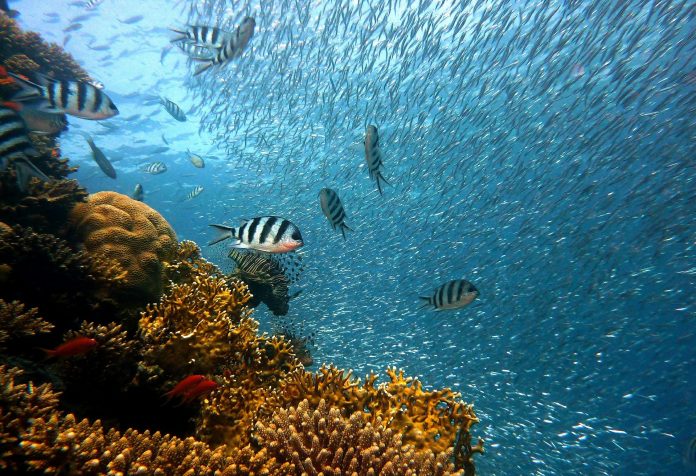 Bekasi, W Java (Indonesia Window) – The Indonesian Coordinating Minister for Maritime Affairs and Investment launched Indonesia Coral Reef Garden (ICRG) restoration program, along with the Minister of Marine Affairs and Fisheries and the Governor of Bali via an online event on Wednesday.
Coral reefs are a typical species of tropical climate, but now are under threat.
"More than 36 percent of them are damaged due to human activities," Coordinating Minister for Maritime Affairs and Investment Luhut Binsar Panjaitan stated during the launch.
ICRG is part of the National Economic Recovery, aiming at reducing the impact of COVID-19 on the economy sector.
"One of the government's targets is Bali province, which is very dependent on the tourism sector. The number of foreign tourist visits has decreased by 99 percent. As a result, Bali loses around 9 trillion per month," the minister noted.
ICRG is a coral reef rehabilitation center that synergizes scientific and socio-economic elements through edu-eco tourism concepts.
Meanwhile, Minister of Marine Affairs and Fisheries Edhy Prabowo said the restoration of coral reefs is planned to make underwater ecosystems become natural attractions.
The program is also expected to create a place for educational, research and economic sources for coastal communities as it is organized in a labour-intensive manner which is in line with a program called Desa Wisata Bahari (Dewi Bahari) who are already walking.
The program aims to developed coastal villages become attractive tourism sports.
On that occasion, Bali's governor I Wayan Koster hoped that in the future the province will not only rely on the tourism sector, but also other strategic sectors including marine which have potentials to become the economic base.
ICRG program will be the largest coral reef restoration program undertaken in the archipelagic country.
ICRG will involve 11,327 people from different professions including lecturers, researchers, students, divers, sculpture artists, caterers, transportation providers, pecalang (Bali's security officers), youth organizations, and traditional leaders, as well as hotel employees and fishermen who have been affected by the pandemic.
ICRG also involves organizations and institutions which are experienced in coral transplantation, including the Indonesian Institute of Sciences (LIPI), Research Agency for Marine and Fisheries Human Resources, Udayana University, Warmadewa University, Ganesha Education University, and Dhyana Pura University.
The coral reef restoration program covers an area of ​​50 hectares in five locations in Bali, namely Nusa Dua (25 hectares), Serangan (6 hectares), Sanur (8 hectares), Buleleng Tengah (4 hectares), and Pandawa (7 hectares).
The restoration will use some methods, among others biorock, concrete blocks, coral table, relief planting media, sculpture, fish dome, and Mars Assisted Reef Restoration System (MARRS).
In addition to coral reefs restoration, the government will also carry out mangrove replanting programs.
Reporting by Raihanatul Radhwa