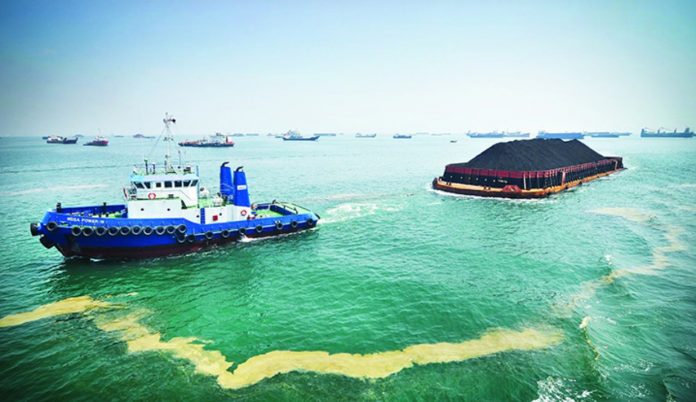 Jakarta (Indonesia Window) – The Indonesian reference coal price in February 2021 has increased to 87.79 U.S. dollars per ton or a rally of 15.7 percent from the previous month of 75.84 U.S. dollars per ton, following the sentiment of commodity super cycle.
"The commodity super cycle sentiment includes the increase in gas prices which also strengthens coal prices," Agung Pribadi, the Indonesian Ministry of Energy and Mineral Resources' spokesperson said here on Thursday (Feb. 4).
According to him, the super cycle signal is believed to occur in 2021 for various commodities, especially mining. One of the triggers comes from low benchmark interest rates, a weak of U.S. dollar, as well as economic growth and infrastructure developments in various countries.
Apart from the super cycle factor, the main cause of driving the increase in Indonesian reference coal price is the soaring demand for imports from China.
"Domestic coal supply (in China) cannot meet the demand for coal for power plants," Agung said.
Indonesia's Coal prices have rebounded in the last four months after experiencing pressure throughout 2020 due to the COVID-19 pandemic, namely October 2020 (51 USD/ton), November 2020 (55.71 USD/ton), December 2020 (59.65 USD/ton), and January (75.84 USD/ton).
"Over the past four months, the price of coal has continued to go to a psychological level," Agung added.
Changes in the Indonesian reference coal price are also caused by derivative factors of supply and demand.
Derivative factors of supply are influenced by weather, mining engineering, supply country policies, as well as supply chain techniques such as trains, barges, and loading terminals.
Meanwhile, demand derivative factors are influenced by falling electricity demand and correlated with industrial conditions, import policies, and competition with other energy commodities, such as LNG (liquefied natural gas), nuclear, and hydro power plants.
The February reference coal price will be used to determine the price of coal at the point of delivery on a Free On Board basis.
Reporting by Indonesia Window