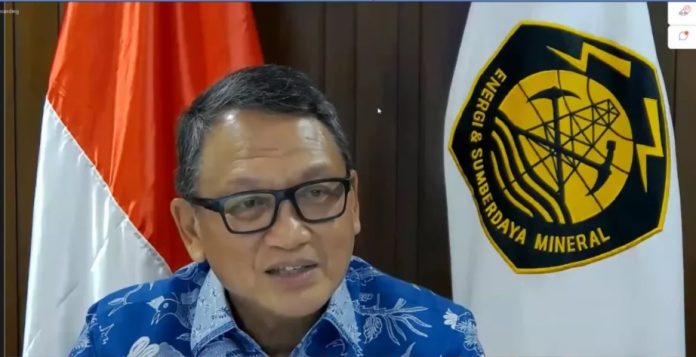 Jakarta (Indonesia Window) – Indonesia highlights carbon emission mitigations of the G20 member countries in the face of climate change caused by greenhouse gases.
"We reemphasize that it is important to use a variety of energy sources, including wastes, gas and geothermal, and technological possibilities in the application of the Circular Carbon Economy (CCE) platform," Indonesian Minister of Energy and Mineral Resources Arifin Tasrif stated at a virtual meeting of the G20 Energy Ministers on Sunday (Sep 27), according to a statement received by Indonesia Window here on Monday.
One of the possible technologies in reducing global warming is Carbon Capture and Storage (CCS) and Carbon Capture, Utilization and Storage (CCUS).
"We invite the G20 member countries to conduct both technical and non-technical studies regarding CCS or CCUS on energy development projects in Indonesia," Arifin said.
The Indonesian government appreciates the Kingdom of Saudi Arabia as the 2020 G20 Presidency which raises the issue of 4R (Reduce, Reuse, Recycle, Remove) in the concept of the Circular Carbon Economy Platform.
According to Arifin, the 4R concept is an important part in restoring the role of biofuels and hydrogen as important cross cutting in the CCE Platform.
So far, Indonesia has successfully implemented the mandatory B30 (biodiesel with a mixture of 30 percent in oil fuel) program in the transportation, power generation, industrial, and commercial sectors.
Reporting by Indonesia Window